Everybody knows that we can easily format the SD card with any operating system. But there is a catch too, all OS tools are not efficient enough to delete everything in the SD card and make it a clean so you can start saving your content into them.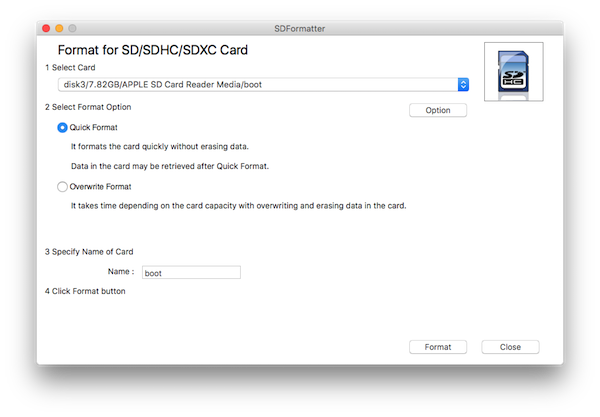 This article is focused on a very simple tool that helps us to completely format our SD card and make it like a new SD that you just bought. The tool that will help up to accomplish this task is called SDFormatter. Just follow the quick and few steps listed below to format your SD card completely.
Step 1: Download SDFormatter
Step 2: Install the software as you install regular software.
Step 3: Open the software and select the appropriate option to format the SD card
Step 4: Hit Format button to completely format the SD card.
Isn't it easy? If you find any query or problem then feel free to ask them into the comment section. We would be glad to help you and your question might help others to resolve the issue.
Thank you & Stay techie…