There is no doubt in, iPhone X is one of the most amazing phones released this decade, not just because it has more innovative or new features.
It is really exciting because it is the most awesome redesign of an iPhone launched till yet, by changing the old layout of iPhone, Apple has attracted even more users to buy or upgrade their current iPhone.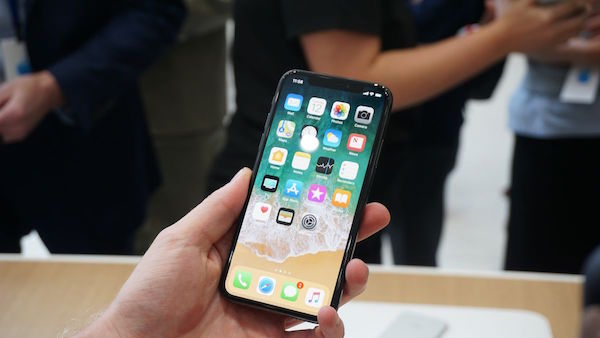 But it won't be cheap to upgrade or buy new iPhone X, and nor will it appeal to users who like a pattern of continuity in they smartphone upgrades.
This time iPhone has the ability to give new ways to users to interact like it allows users to enjoy more iOS features at any single moment and because of its screen size users can access the apps more efficiently than before.
iPhone X release date and price
Let's consider the most important part first: new iPhone, iPhone X is the most costly flagship smartphone ever made. Its price will be at $999/ £999 / AU$1,579 for starting/basic model.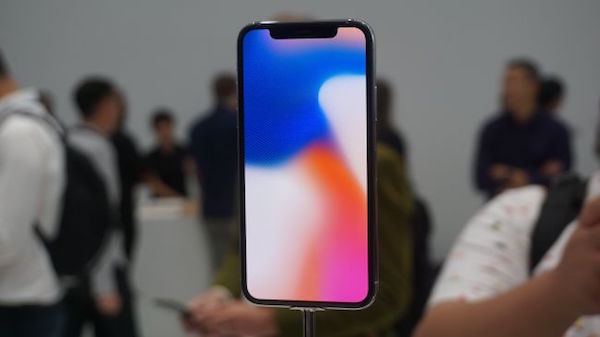 We don't need to inform you that it is a really very big amount for a smartphone, right? The cost to manufacture this all-screen device has required Apple to bump the price, the reason behind it is the high development and production costs with its higher margins.
If you want to know what would be the release date for new iPhone X then, it will be very soon, November 3 and the pre-orders are already started.
It is obvious that it will come to major territories like the UK, US and Australia for the first wave of shipments.
We had heard the rumour that because of its complexity of the part, the manufacturer could delay the possible time of sell. Don't panic, they know the release date and they have the plan to target that date only.
But to be frank it seems that if you want an iPhone X before 2018, it seems pretty unlikely to get one soon because of the list of pre-orders and the capacity of manufacturers to build such an awesome smartphone accurately.
Screen, screen and more screen
Okay, so let's talk about more features now, from the photos you must have known that if you see the new design, it is totally different to anything that was designed by Apple till the date.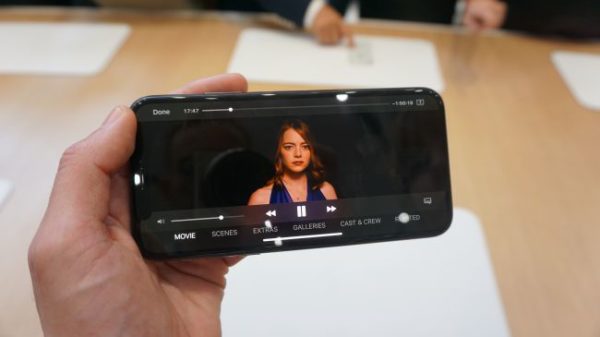 It is bit amusing to see Apple adopting new trends with this speed because 2017 has been the year when bezel has started disappearing from the smartphones by different branch and iPhone also accepted the design change and implement it in the new iPhone X design.
Only if we ignore Essential Phone, the new iPhone X has the least bezelled design in the market which is really stunning to see and experience.
If you have never touched or held Samsung Galaxy S8 then it would be a totally new experience to use iPhone X because there is too much design difference between iPhone 7 that launched last year and the new iPhone X, you won't get disappointed for sure.
It is hard not to appreciate that new iPhone X has such a wonderful screen. It is rich, smooth, deep and draws level with competitor Samsung Galaxy S8.
The cool thing about the new screen is that it extends right to the bottom of the front side of smartphone and there is no physical home button anymore.
Because of it, iPhone X will be a totally new experience for Apple fans because now they have to change the way they used to access their phone.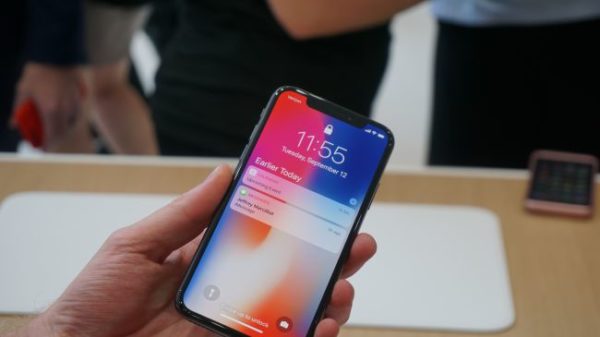 Apple has upgraded the resolution of the screen from iPhone 7 to iPhone X because sub-HD pixel count wasn't something that Apple could think to get away in the year of 2017.
Apple doesn't want its user to move away from the ecosystem so it upgraded iPhone X with the screen resolution of 2436 x 1125 on the new Super Retina HD display to compete with other smartphones in the market.
But Cupertino brand worked always to make the experience better for users without panicking too much about the specification list.
The screens had a proper contrast ratio and were eccentric and bright – qualities that are as appealing as adding in a load more pixels. But because of OLED display in new iPhone X, now the colours are richer, well, deeper and the overall effect is just brilliant.
Samsung Galaxy smartphones used to have the best display on the market but now Apple has the same technology in new iPhones too.
From an overall perspective, the mixture of all technology in iPhone X is great and really bring new awesome design instead of using/rehashing same old design again.
Does the iPhone X 'lip' get in the way?
You must have observed that the iPhone X has a 'lip' at the top of the screen, the section where the screen is cut to place the cameras.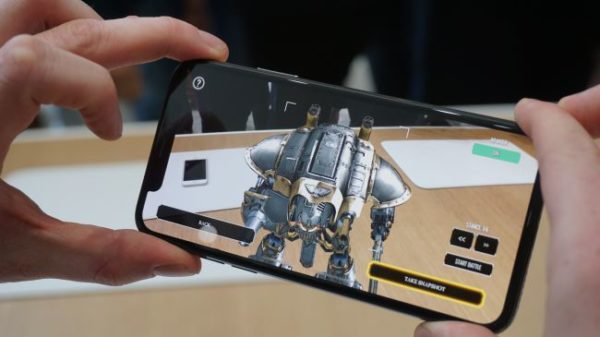 Space is required to put new technology and cameras that will be used for features like Face ID but it destroys the overall look at some point.
The real question is: would it ruin the video and app experience – the best answer would be a big NO. The reason is that the Machines is augmented reality requires the most screen as much as possible to be truly immersive.
It won't get in the way because the huge display takes the attention of the user in other ways. If the apps will be coded such way that they scale naturally then the lip won't come and disrupt the screen experience for the user.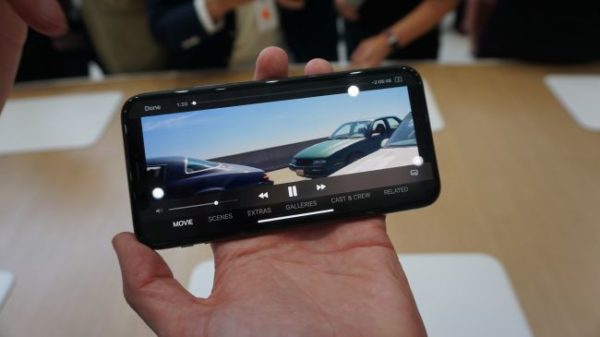 The screen could be 18:9 (not confirmed by Apple) so regular movies that have 16:9 format won't fill the whole display, we couldn't find anything that can allow you to extend the video to edges.
So overall the lip won't come between your screen experience and ruin anything for you for most of the app because the app would be coded to use the area more in a better way.
In nutshell, the lip doesn't look good but it won't affect the overall experience. All developers already started to improve their app to add more gesture for the users.
Face ID
Apple has ditched Touch ID – as a result, no physical home button required anymore. Apple has implemented Face ID instead, the ability to open the iPhone X just by looking at it.
We have seen such tech in past that get fooled by a photograph but Apple has taken care of it and the new technology won't get fooled by just a photograph of the owner of the device which is really easy to get in this world.
Apple claims that it requires more face angles of user's face to make more accurate, it is as same as the Touch iD, where Apple asks the user to give a different set position of the fingers to set up the lock. Apple also claims that this is the best security provided by iPhone over other competitors on the market.
Frankly speaking, we haven't tried that feature but it is really amusing to test it and determine whether it is really a worthy replacement for the Touch ID.
It was demonstrated poorly while the launch of the phone on the stage though. The person who was demonstrating had to switch on and off the display to activate the system to recognise his face and reason was given that the phone wasn't set up properly.
So it will unlock the phone if you hold the phone at the right distance from your face but we have seen few fail attempts to unlock which is not look good, but we would like to test it and determine the accuracy of the feature instead of assuming something.
Of course, it sounds pretty cool that your phone will unlock itself if you look at it but only if the accuracy is tip top and don't ruin the real experience.
In a recent post from Bloomberg claimed that Apple has lowered the accuracy of Face ID to make it easier to manufacture the smartphones – but this was cancelled in a statement to The Verge.
Customer excitement for iPhone X and Face ID has been incredible, and we can't wait for customers to get their hands on it starting Friday, November 3. Face ID is a powerful and secure authentication system that's incredibly easy and intuitive to use.

The quality and accuracy of Face ID haven't changed. It continues to be 1 in a million probability of a random person unlocking your iPhone with Face ID.

"Bloomberg's claim that Apple has reduced the accuracy spec for Face ID is completely false and we expect Face ID to be the new gold standard for facial authentication."
A better design
iPhone X is really best-looking smartphone Apple has ever made. We were amused by the industrial design that heralded the launch of the iPhone 4, and curved lines implemented in iPhone 6.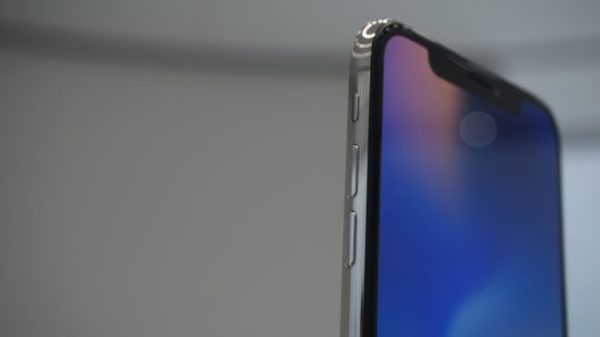 The back that is glass now doesn't feel like premium as the almost-ceramic metal of old models, but it still feels like solid and secure to hold. The edges of iPhone X is not sharp anymore but folding them in the palm is more pleasant than before.
iPhone X is very light in weight and back glass doesn't such all the fingerprints too.If you have used iPhone 7 Plus before then the new iPhone X would look bit smaller to you.
It doesn't mean that it is easy to put your fingers anywhere on the display of your desire, you will always feel that you're touching the display with every flick of a digit.
But in reality, it fits in hand just fine, and you will be able to interact with most functions without any issues. There are definitely few gestures for which you will require bot of your hands according to us it is a smartphone that falls in the phablet category.
It is a bit hard to reach the top right-hand corner easily, and for that, you will have to jiggle the phone around in your hand to make it work properly for you.
if you are right handed then it will be easier for you to access the volume rocker buttons to adjust the volume but it won't be easy to silent the phone as easier in old models of iPhones.
A new version of iOS
You will have new iOS that will allow you to access this awesome display and its features. The new version of iOS is iOS 11 that has new features and gestures which will be more helpful with such screen size and resolution.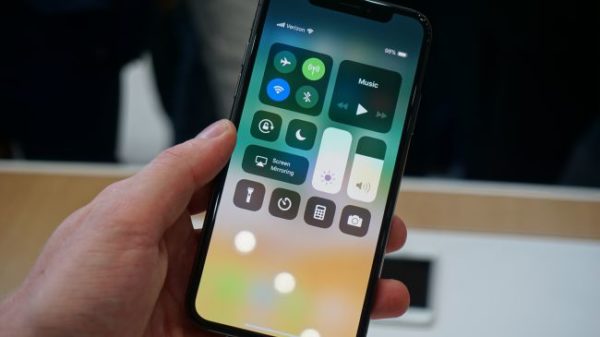 The 'home display' still looks the same with the grid of icons. It is not changed yet. But the bottom of the phone has no physical button anymore but you can still flick up the base of the phone to return to home display as you used to do for the Control centre in old iPhones.
We know that is not a simple change but requires the user to get used to it, but it could become a little pain in the starting phase of experience.
The Control Center is on the right-top corner which requires a little practice to get used to it. We guess you would need to use both of your hand to access it.
New cameras
Usually, at this time we should talk about the camera specifications in the new iPhone X and it ability to focus faster or take low-light pictures that let you embarrass your kids in the future with more clarity.
iPhone X has the telephoto lens from iPhone 7 with optical image stabilization for both sensors that allows you to take brighter and clearer picture in any mode and its depth sensing is also important feature by Apple.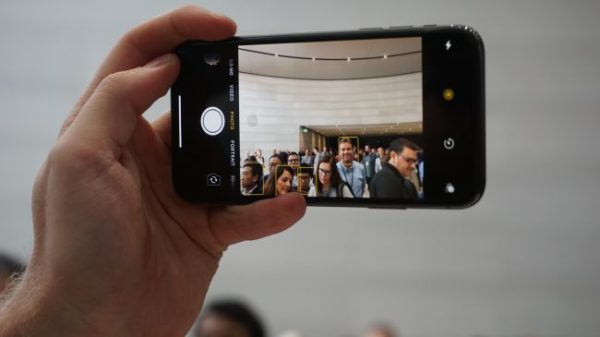 From the placement of the rear camera, it seems Apple wants users to hold the phone in landscape rather than portrait mode. This is also aplies to the fron camera position which requires too much space but it is needed for the Face ID feature.
Augmented reality implemented into iPhone X is not shown off at the event, we did try some cool games that seems pretty cool to look at.
It is really amazing that Apple has already implemented features like ARKit that allows developers to develop more real-world games for users and with Google's new ARCore, Apple has shown its interest in AR world.
The Machines is a very cool game that requires iPhones with AR compatibility to play in multiplayer mode. Although there want anything cool in there, other than a just immersive screen.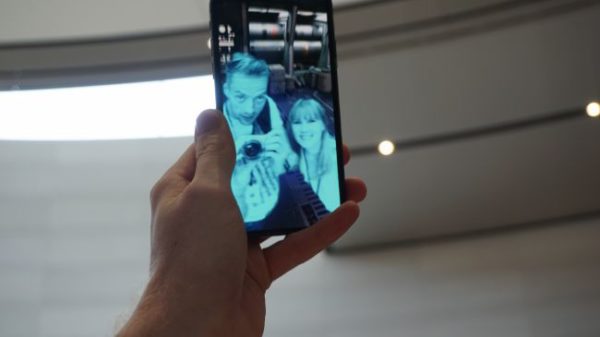 Animoji is an animated emoji created by front camera of new iPhone X. It is much accurate to sens your surroundings and your face to allow you to create animated emojis that you can share with anyone.
It could be a good thing and bad thing according to user's opinion because everybody doesn't like to be a pig or frog face and comfortable to share it with others.
New cameras are more focused on sensing the surrounding and the face of the user instead of taking better photos then predecessors which is amazing.
Wireless charging
It is the most required thing from any smartphone that it last long for a single day and you don't need to run for a charger while you are browsing or watching videoes. The battery size wasn't mentioned on the stage in the launch but Apple mentioned that there are big upgrades coming down the road. They have also implemented wireless charging into the iPhone X which very helpful in this time.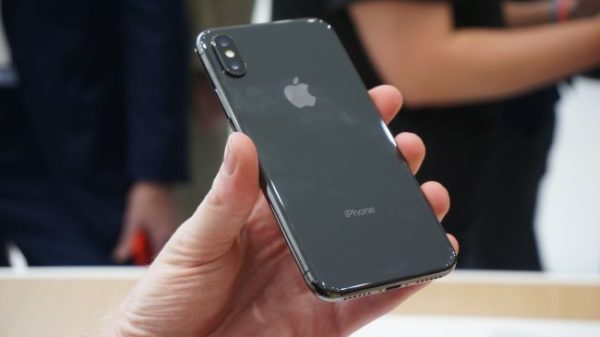 We know that it is not a new feature as we have seen it in Nexus 4 back in 2012, but it is a very important feature as Samsung is leading the wireless charging by most of its new phones.
There are two competing standards in the market, Qi and PMA, Apple is supporting only one of them – Qi but it is better than nothing because now user doesn't need to plug in their iPhone to charge them.
There many options in the market for charging mats or pads but It is shame that Apple doesn't implement both standards like Samsung for wireless charging.
Apple has launched a new pad that can charge your iPhone, AirPods that has a new case and Apple Watch all on the same thing which is called as AirPower.
What is AirPower?
iPhone X more battery life then iPhone 7 as its battery life is extended with two hours more power from a single charge. It will be required for all new display features in iPhone X.
You can charge your dead iPhone up to 50% in just 30 minutes but only with USB-C type cable and not regular cable. It costs you around $25 (£25 / AU$35) on Apple.com, while a USB-C Power Adapter is also available in a few sizes like 29W, 61W and 87W. The price of the cheapest adapter is $49 (£49 / AU$69) from Apple.
So good thing is that fast charging is available… but won't come out of the box.
More power
iPhone X has a new A11 Bionic chipset which a real beast that lifts up new iPhone feature to a great level.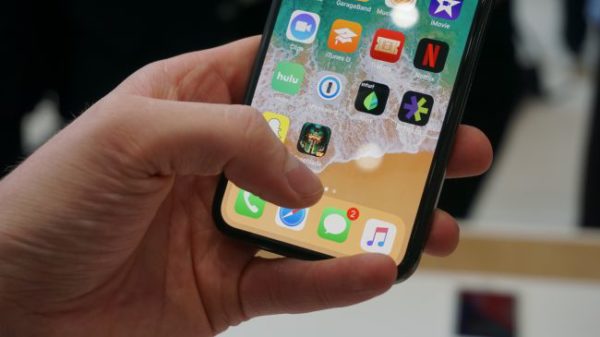 It is designed to power the extra pixels that are added to the front of the iPhone X and to handle the huge power required for AR sensor. On top of that, there is also the general improvement in overall performance and better graphical performance.
It is also responsible for better photo focusing, better face unlocking and other power improvements. No doubt it will be the world's best powerful phone.
Early verdict
If it was planned to wow users with iPhone X display that it is certainly done that. The colours are really eccentric on the all-screen front and it really feels like your holding an iPhone similar to old iPhone concepts written years ago.
The AR effects are very cool, but they're not very game-changing at this point – we wouldn't have expected them to be right out of the box.
We definitely need more demos and real experience with Face ID because Apple has done a good job to explain why Face ID is better than what we have seen till now but without trying this day by day it is hard to believe that it is a good replacement to Touch ID. Because Apple's demo wasn't convincing enough.
If the Face ID would work as they are convincing us then it would a game changer in the market of smartphones but we would need much thoroughly tests before we can come to any conclusions.
So be ready to pay a hefty amount for a futuristic iPhone by Apple and dazzle yourself with its new features. If you have anything that we might have missed then feel free to share in the comment section below.
Thank you and Stay Techie…