It is very hectic to manage all mail account because they are so many, right? We have one personal mail account, one for work or business and one educational if you are a student. This article will help you to forward office 365 mails to Gmail or any other mail account.
This trick contains few steps that will help you to automatically forward your Outlook Office 365 mails directly to any mail account easily. For this you have to follow the steps listed below:
Step 1: Log into your email account at Office 365.
Step 2: Click on the Settings gear in the upper right-hand of your screen and select "Options" tab.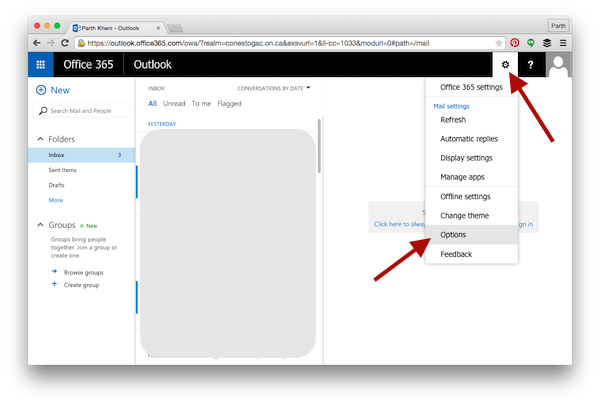 Step 3: Find "Forwarding" tab in the left section,  Enable "Start Forwarding" and enter your personal email account in which you want to forward your office 365 mails automatically.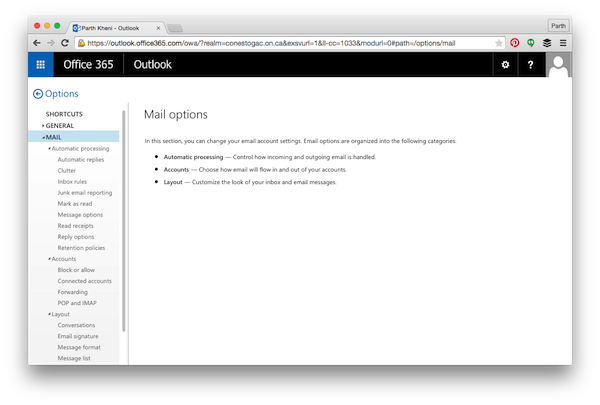 Step 4: You have the option to keep a copy of all forwarded messages in your Office365 account. (Note: if you do not select this, nothing sent to your Office 365 email account will be saved in your university mailbox.)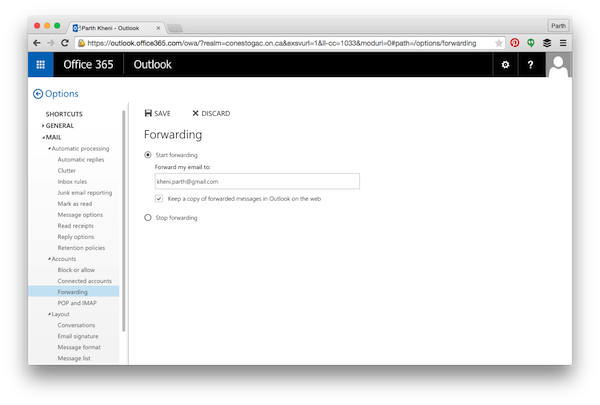 Step 5: That's all. 
As you save the settings, from that point on anything sent to your Office 365 email account will be forwarded to the email address you entered. Very easy and useful, isn't it? If you have any query related to this article then feel free to ask in the comment section. We will be happy to help you.
Enjoy & Stay Techie…