Microsoft released Windows 10 with many new features ahead of its predecessors. It has also one 'Dark Theme' hidden in a secret place. This article will help you to how to find, activate and use Dark Them in Windows 10. The Dark Theme in Windows 10 will look like the image attached below.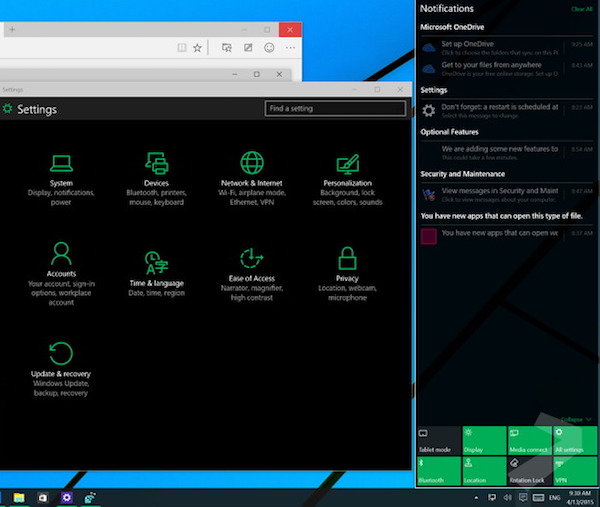 Users are allowed to make their OS more personalize to use it as they want with many personalization options. By default, a light grey theme is activated by default which could be changed to Dark theme with some simple steps as listed below.
Note: We are going to make some changes in Windows 10 Registry and it is good practice to create a System Restore point before making changes. This will allow you to roll back to the state where you created System Restore point if you got any trouble after the tweak.
Step 1: Open Run box (either from the start menu or Win + R shortcut), enter Regedit and hit enter to open Registry editor.
Step 2: Navigate the following location
HKEY_LOCAL_MACHINE\SOFTWARE\Microsoft\Windows\CurrentVersion\Themes
Step 3: Create a new key by Righ click at the above location. Name it as Personalize or else this trick will not work.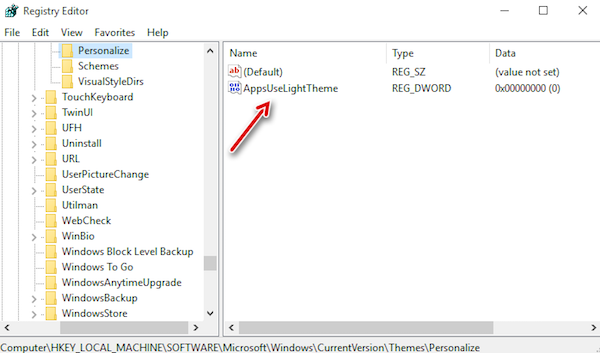 Step 4: Create a new DWORD value in Personalize key by right click in its right pan and name it AppsUseLightTheme. The newly created DWORD's value must be 0 Which will be automatically set so don't worry about it.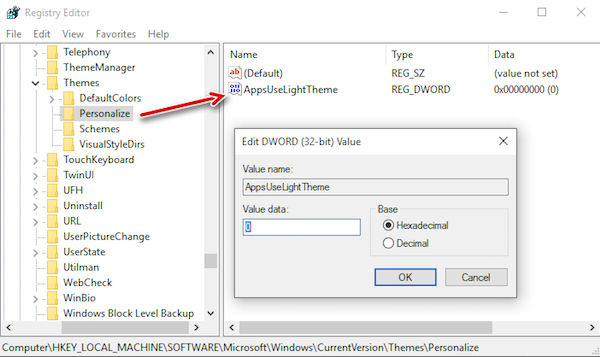 Step 5: Follow the same steps at location below as well.
HKEY_CURRENT_USER\SOFTWARE\Microsoft\Windows\CurrentVersion\Themes\Personalize
Step 6: That's all.  Reboot your system.
As your system get started you will notice that the Dark Theme as shown in the picture is activated on your system. If you have any query related to this article of how to use Dark Theme in Windows 10 then feel free to ask in the comment section. We will be glad to help you.
Enjoy & Stay Techie…