If you might don't know about it, there is a simple way to hide background during skype video calls and this article will show you the steps that will help you to achieve the results.
This articles is helpful for those individuals who don't like to share their personal space with others while talking on video call. It can also help to those whose receive a Skype video call invitation without any notice and their surrounding is a mess (well, who likes to clean it if you have an option of doing it later 😉 ).
Do no worry any more because Skype have think of it and built a feature that will blur your surroundings so others won't be able to judge you easily. Skype didn't use some tacky webcam filter or something, they have used artifical intelligence(AI) to blur your surrounding space.
As per Microsoft mentioned, the artificial intelligence used in this feature is already trained to detect your hair, arms, hands, etc which makes the blurring task easy as other regular video calls.
Note: This new blur feature is only available for desktop users especially Windows users, Mobile & Mac OS users won't be able to use it yet.
Please make sure that you have latest updats for your desktop Skype software before you try to activate the blur feature by following the steps mentioend below.
Step 1: Open the Skype App
Step 2: Start a video call, Yep it sounds weird that to enable the feature you will have to actually call someone. If you have multiple devices then call yourself only, that will be the best option for you according to us.
As you might already know that the leftmost icon is to turn on/off
Microphone, the second icon for Video and the third (rightmost) button is to end the call.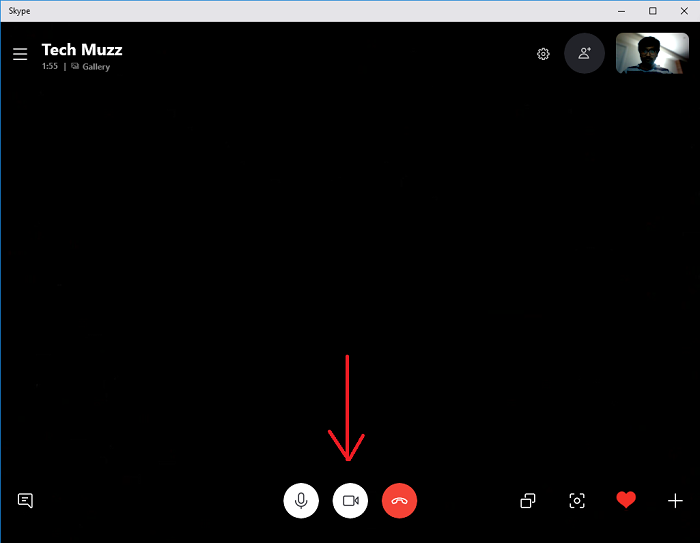 Step 3: Click on the video settings icon (middle one) and just toggle on Blur my background option as show in the image below.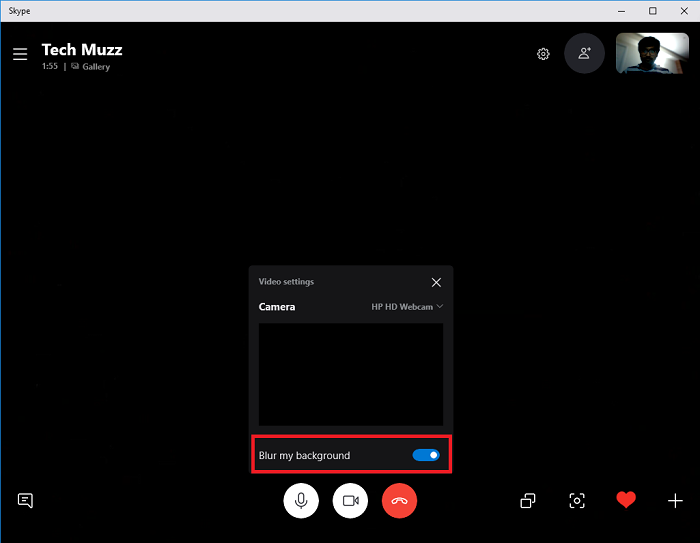 Step 4: That's it.
Once that is enabled the other person on the call won't be able to see your background as Skype will start blurring the background in real time using AI.
If you want to show your background to someone else then the steps are identical but in this case, you will have to toggle OFFthe Blur my background option.
Please let us know if you have any questions about this article, we will be glad to help you.
Thank you & Stay Techie…