To use android apps in your Mac, you must need one platform on which the apps could install and work. BlueStacks is a software that can help you to install and use Android apps in your Mac. After installing BlueStacks on your Mac you can easily install your favourite Android app and use it as you do in your Android phone.
To install BlueStacks you need to download it first and then simply install it as same as other applications. If you don't know how to do that then follow the steps below. This BlueStacks version is in Beta stage but it works pretty well with many Android apps.
Step 1: Download BlueStacks from the link below.
https://www.dropbox.com/s/73l943e218fb8yk/BlueStacks_AppPlayer-Beta.dmg
Step 2: Open the downloaded file.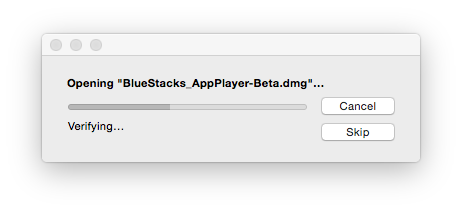 Step 3: You will seet one window as shown below. You have to drag the BlueStacks icon over Applications folder icon to copy it.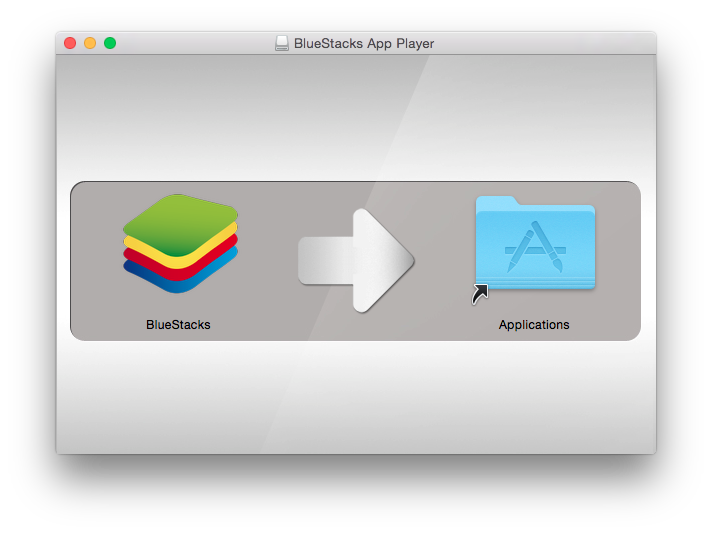 Step 4: It will start coping BlueStacks files which will look as shown below.

Step 5: That's all. Now drag the BlueStacks icon to Dock if you need.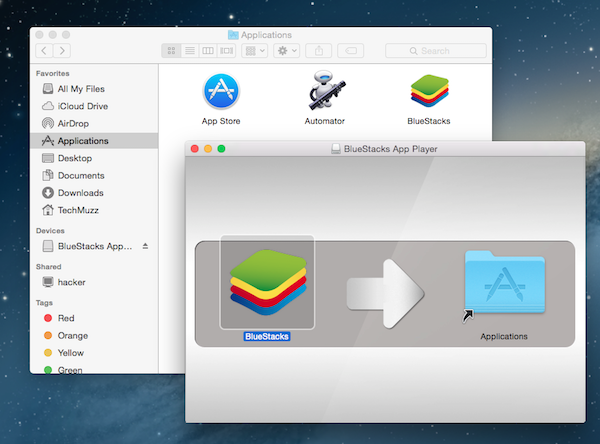 Now open it and start downloading your favorite Android apps.
BlueStacks for Mac is still in developing stage so it is BETA version. Because of this you may not be able to install third party Android apps. But still you can use many other apps in BlueStacks Beta version.
If you find any problem then feel free to ask in the comment section.
Enjoy and Stay Techie…