Sounds cool right? Yeah, this is true that this app will help your spotlight search to search directly into the web using different browsers like Google, DuckDuckGo, etc. Flashlight App, developed by Nate Parrott is a really great tool to have. This app is very helpful because by using it you can Google search directly from your ordinary spotlight search.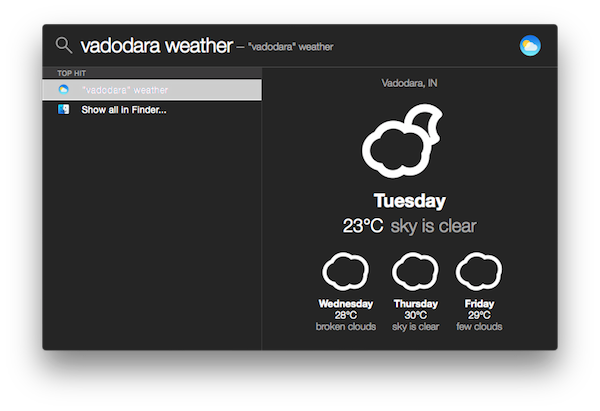 The Flashlight is still in alpha mode. It is an open-source project so anybody can download its source code and start developing without starting from scratch. If you are not a developer then don't worry, it's fine. You can still take this app's advantages by simply installing it. Watch this video if you don't like to read the article. 😉
Installation and use of this app is very easy and it lets users increase their productivity in many ways. So let's get started.
Step 1: Download the zip of the latest version of the app from this link: FlashLight App.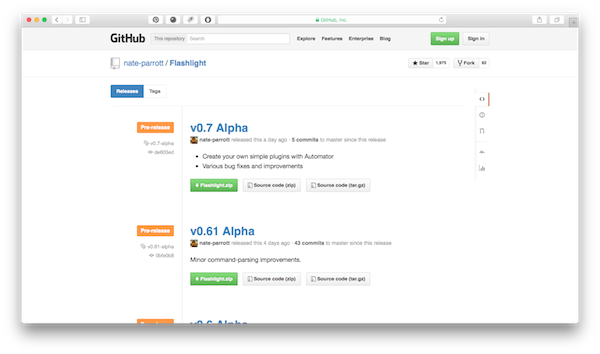 Step 2: Now copy your downloaded file to the Application folder.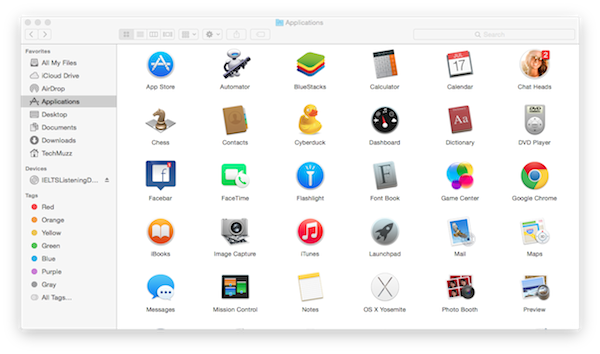 Step 3: Double click on the FlashLight App Icon. You have to allow the application to start in your Mac because you have not downloaded this app from App Store. (Click here if you don't know how to do that.)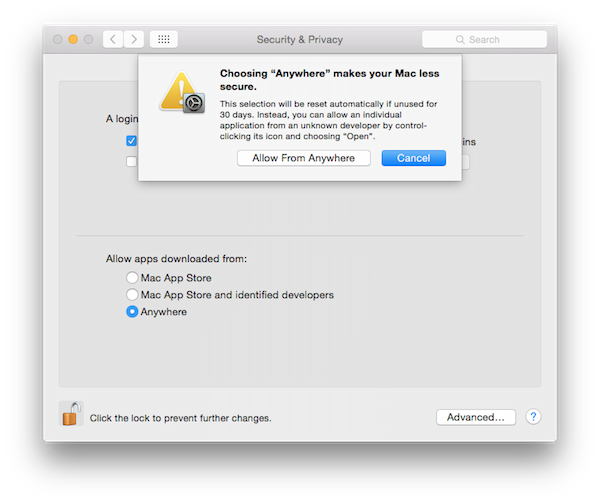 Step 4: Enable desired plugins from different menus.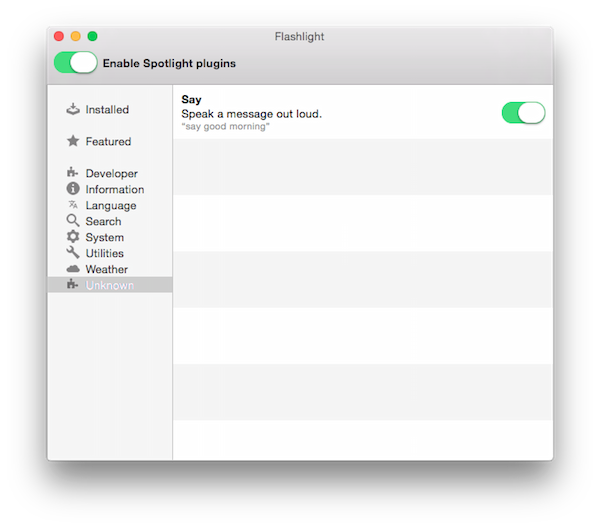 Step 5: That's all. Start searching in spotlight search bar to search directly into the internet without any browser.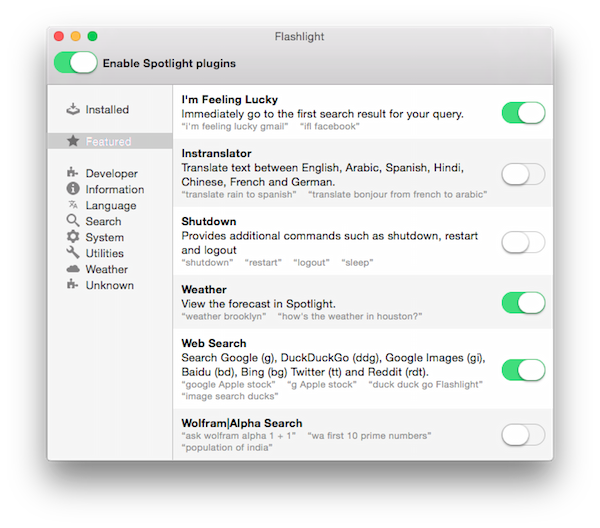 If you want to download the source code and edit it then you have to download the Source code file from the link given in the first step. By default every Mac comes with the setting of to allow the application to run on the Mac which were developed by Apple or Identified Developers but if you want to use this app you have to change the settings at the third step. If you don't know how to change this setting then you can visit the link below.
Use Applications Developed By Unidentified developers In Mac
You have many options to search directly from the spotlight and other cool plugins like "Say", "Shorten Url", "Remind Me", etc. You can enable as many plugins as you want. Either you can enable limited numbers of the plugin or you can enable all the plugins to get the best of this App.
The way to use every plugin is explained by the example given in the bottom of every plugin. For example, you can directly search in Google Images by Enabling "Web Search" Plugin in the Search category. You have to search "gi techmuzz logo" to search for "techmuzz logo" in Google Images, you have to type the string without quotes.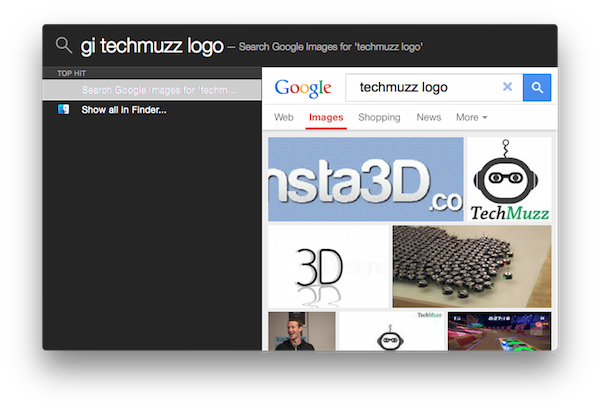 One another tool is "Say". You can find this plugin in the "Unknown" category. After you have enabled "Say" plugin you can ask your Mac to speak whatever you want. You have to search for "say techmuzz is great website" and hit Enter. Your Mac will speak the words you have written after "say" in the search string.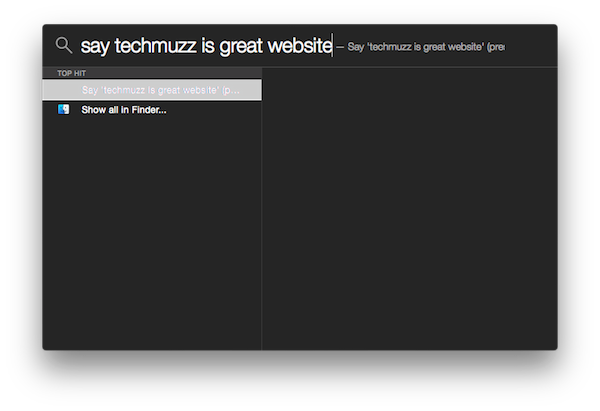 There are many other plugins which are definitely useful and will help us to increase our productivity by not wasting time to start different applications.
If you find any problem while performing this great trick then feel free to ask in the comment section.
We will be glad to help you.
Enjoy and Stay Techie…