Google remember pretty much about yourself and take care that you see ads which fall in to your area of interest, you can takeout all your data from Google System, etc. Bunch of Google URLs can help you a lot to use Google easily and more productively.
You can take total advantage of the Google by remembering this Google URLs.
1 : Create different username for same Gmail address.
If you want to make an account in Gmail but with different username for the same Gmail address then using the below link you can do so.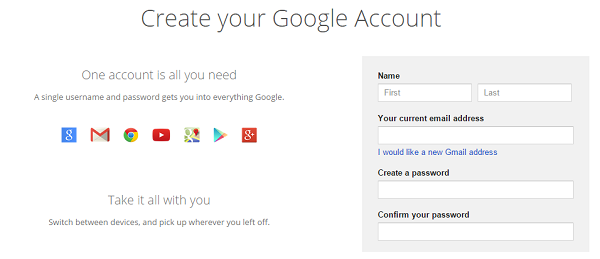 Usually in Google when you make an account it takes your Gmail address as your username, but using the below Google URL you can make different username for the same Gmail address.
2: Reset your admin password for App
If you found out that your account was hacked and someone is miss using it then you can change your admin password using link below.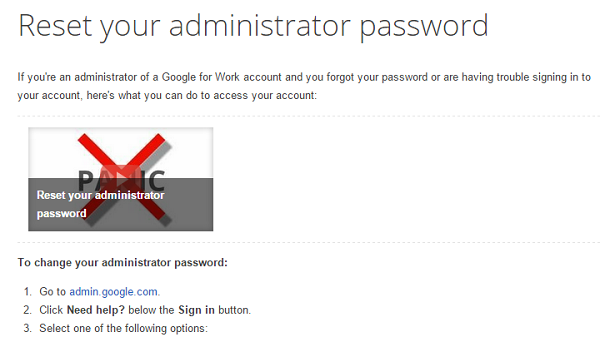 You have to verify your domain name by creating a CNAME record in the DNS.
https://admin.google.com/enter-your-domain-here.com/VerifyAdminAccountPasswordReset
3: See what Google assumed about you
Google makes a profile which contains the data collected about you by Google. Using this information it serves you the best ads which are related to your interests.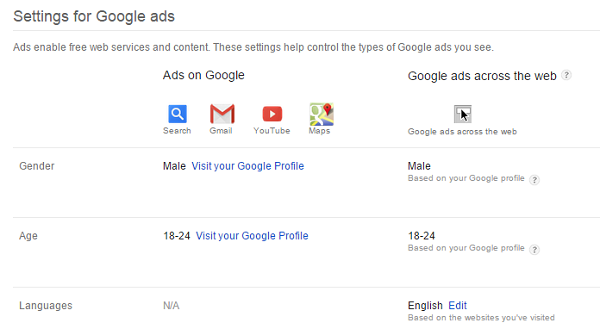 The ads which are served by Google is depend on your age, gender and interest so you can get only relevant ads on your screen.
4: List of permissions allowed to apps or services by you
We use Google account in various devices and for various services. Do you want to know how many and what are those?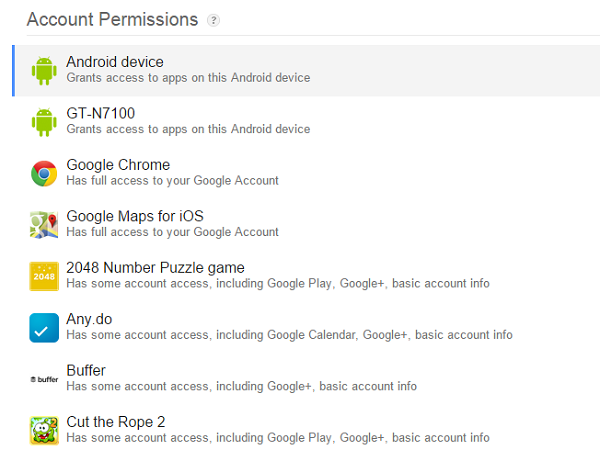 The link given below can help you to find out the apps or service which got permission for "Read and Write" or other actions.
5: Takeout all your data
Google let your download all your data from Google ecosystem. By visiting the link below you can get all your data which is ready to download from one place.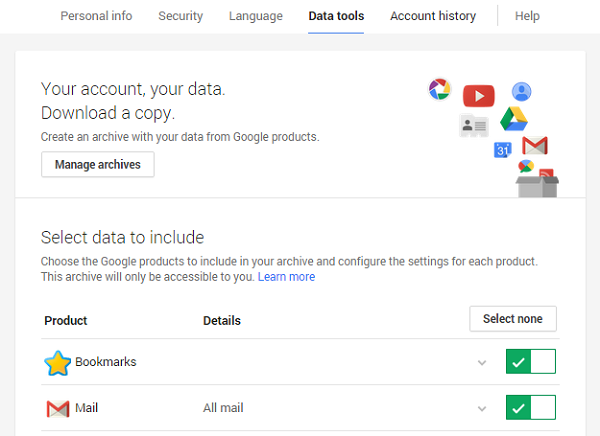 So visit the below link and grab all your data.
6. Check who is using your Google account
Ever worried about the usage of your Google account. To check about the devices which are currently using your account, you have to visit the link below.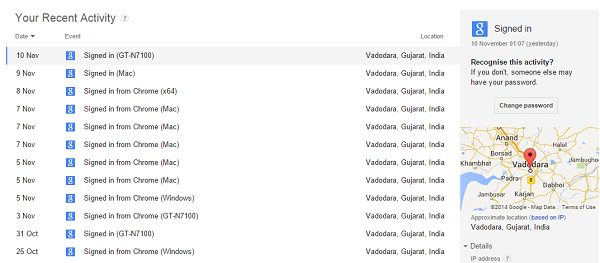 You can also see the IP address of device with approximate Geographic location.
7. Raise DMCA complaint with Google
Yes you can now raise a DMCA complaint against any website or any other Google products like YouTube, if you found that they are using your data on their website.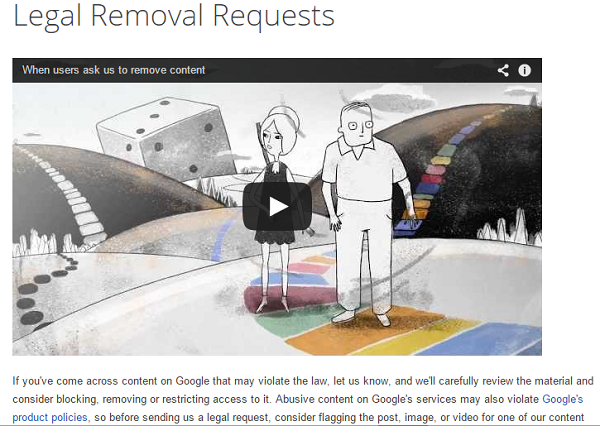 Using this wizard you are able to remove the website from the Google search result which is scrapping your data for their own profit.
8. Get notify before terminating your other Gmail account
It is not easy to manage more than 2 to 3 Gmail account. Gmail will terminate your account after 9 months of inactivity, it means that if you have not logged in from last 9 months in the account. This is actually because of Gmail's program policy.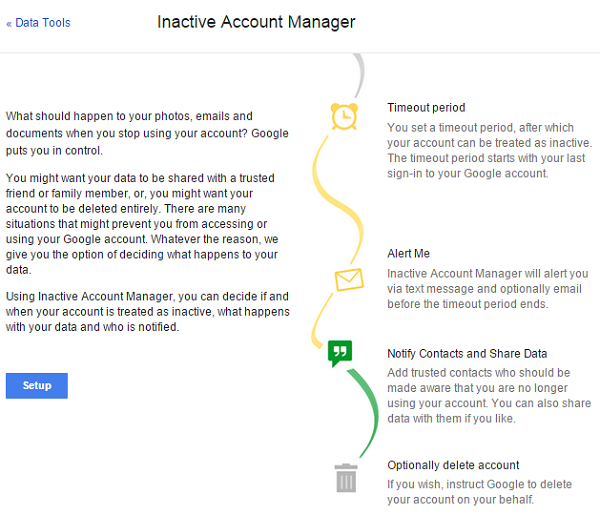 You can set a master account that will be notified by Google about the risk of termination of your account. So you can save the account from termination by logging in once.
9. Get History of the places you visited
By visiting link below you can find the history of the places you visited from you started using your Google account. You have option to export whole history so you can open it in Google Earth or Google Maps.

10: Find search history
Google notes every search you had done while you are logged in. You can access that history by link below. If you want to find out the history of audio then you can visit the second link listed below.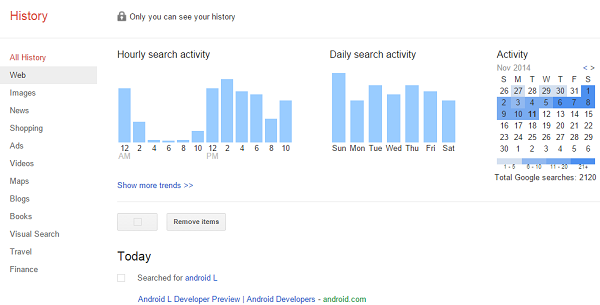 https://history.google.com
https://history.google.com/history/audio
We hope the above information is might useful and you can get best out of Google by using it. If you find any query regarding above information then feel free to ask in comment section. We will be glad to help you. Enjoy and Stay Techie…