If you are not using any filter or extension in Gmail inbox then your inbox might be showing you the sender's name listed with rows that contain sender's information like name, subject and date of the message. The default filter in the Gmail inbox is to show you the last received mail first in the list.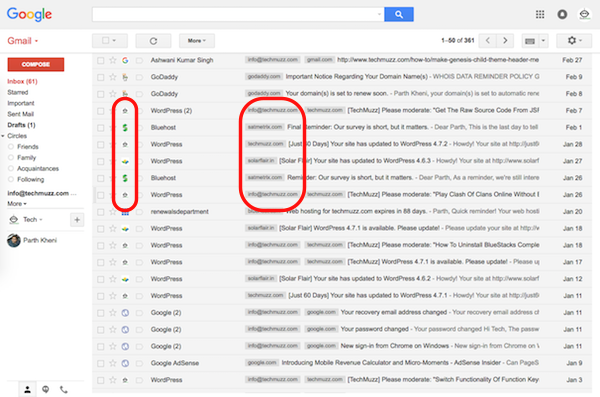 You might be satisfied with your current inbox layout but there is nothing wrong if you try to improve it to increase productivity. If you would like an example, lets assume if you get two emails with same sender name but from different companies, for example, Swapna has sent you a mail from her company TechMuzz and also another email from the company she works for i.e. Marine Insight and it is almost impossible that you can identify the company without you open the email itself.
If you think such a tool would be very helpful then just keep on reading this article and you will learn how to install a chrome extension quickly and improve your inbox layout. The chrome extension that you would install will identify the domain and favicon of the sender's company and will show them with the individual message as shown in the picture above.
Gmail Sender Icons, the extension is not much complex to understand too if would like to know how it works:
It first parses the email address from the message and get the associated domain name and then pulls the favicon image of the domain.
After that, it gets enough information (domain and favicon) of the sender, it appends the information to message itself as a label so you can identify the company.
A few technical detail about the extension is that it uses the InboxSDK library to parse emails in your browser and it would not send any of your personal inbox data to any server and it would work only in your browser so your data saved in hard drives are far from its reach. You might have started feeling a bit secure now, haven't you? 🙂
This extension is very useful for those users who might have subscribed to too many email newsletters or such scenarios when a regular user received a big amount of spam emails. It would show you the information once you install it in your chrome regardless of the folder or filter you use in your inbox.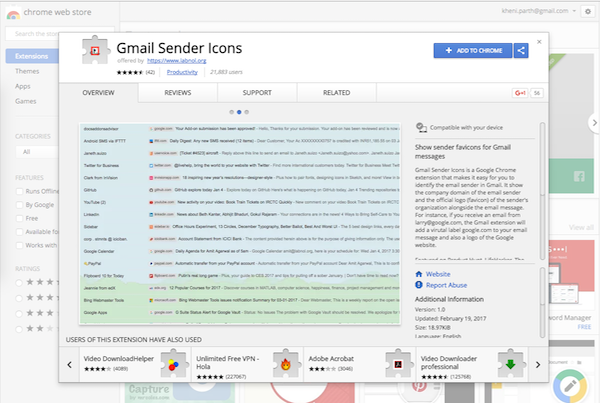 You can also identify the mistaken spam emails that Google filters mark them spam from the information like domain name and favicon shown with the emails messages in the list. If you think the extension is worth to give a shot then click here to navigate to the page from where you can install it in your browser.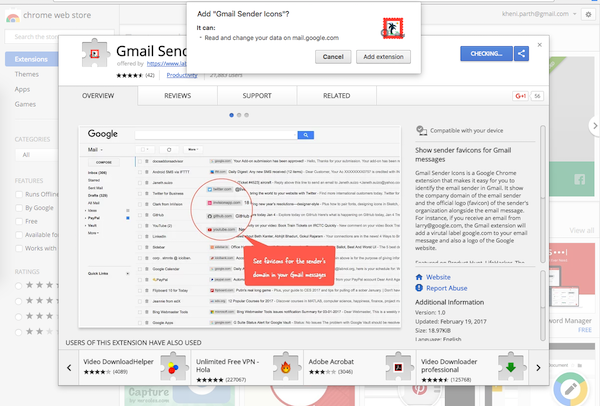 If you find any problem or query while installing or during the use, please share it in the comment section below, we would be glad to help you and resolve the query.
Thank you & Stay Techie…