Being able to hide ones online status was and is always one the best features any chatting app can provide. With updating technologies, some apps remove this feature (saying they give transparency to its users) while some add this feature (thank god for these).
Before Google Hangouts came into market, our old friend Google Chats used to provide us with the ability to chose the status we wanted to show our contacts. But this was taken away from us for quite sometime until Google realized that people still need and want to get invisible in Google Hangouts.
Earlier, to hide online status, we had to "Revert to old chat" option from the settings windows, change the online status and then revert to Hangouts again (What a drag!)
But when it comes to Google, user experience is a priority and now with the new updates, it is very easy to get invisible in Google Hangouts.
Steps to Get Invisible in Google Hangouts
Step 1: Click on your profile icon on the Hangouts panel and you will see that a popup panel opens up.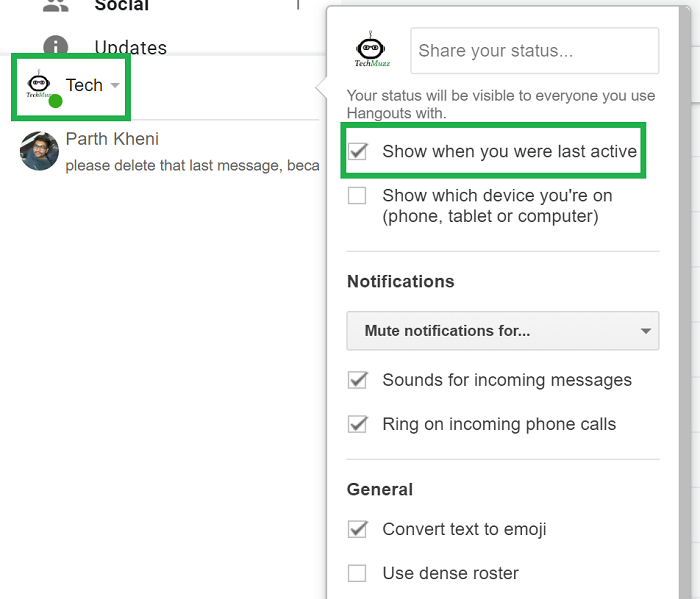 Step 2: Next, you just have to deselect `Show when you were last active`  checkbox. As soon as you un-check this option, you will notice that the little green dot disappears and now you are invisible on Hangouts.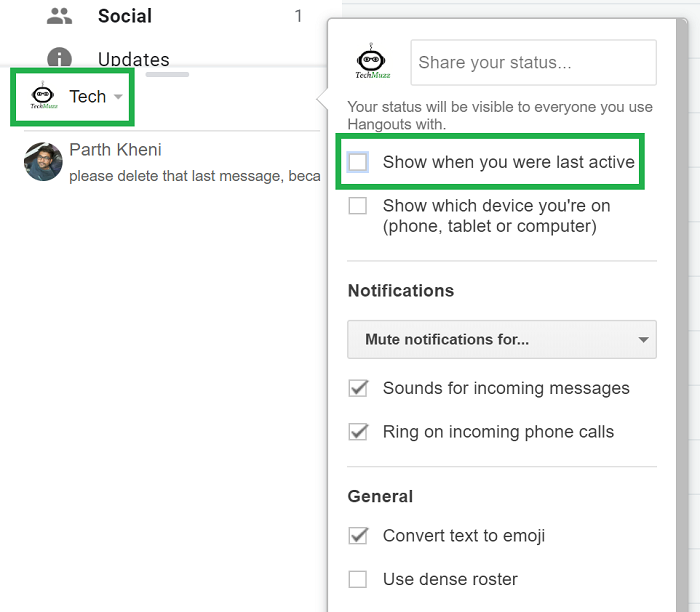 You might be thinking that the option text doesn't mean that it will make you invisible in Hangouts but it is a very poor choice of words nothing else.
We have tested this functionality multiple times and confirmed that it really makes you appear offline for your contacts. But if don't take our words to go ahead and test it for yourself and let us know if you find something odd.
Turn Off or Disable Google Hangouts
So now you are invisible on hangouts, but what if you do not want to be bothered by anyone who tries to contact you on Hangouts? Or what if you are have just come online in Gmail to check your emails and don't want people to see if you are online? We have a way for that too – you can now disable hangouts too so that you don't get distracted or tempted to chat.
Follow the steps below to disable hangouts:
Step 1: Click on the Gear icon from the top right corner and open Settings option.
Step 2: In settings, navigate to the Chats tab as shown below: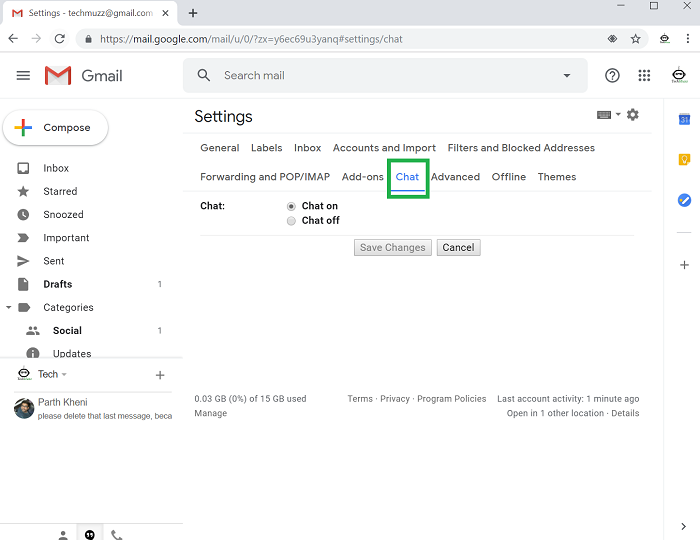 Step 3: You might have guessed already, just select Chat off and then click Save Changes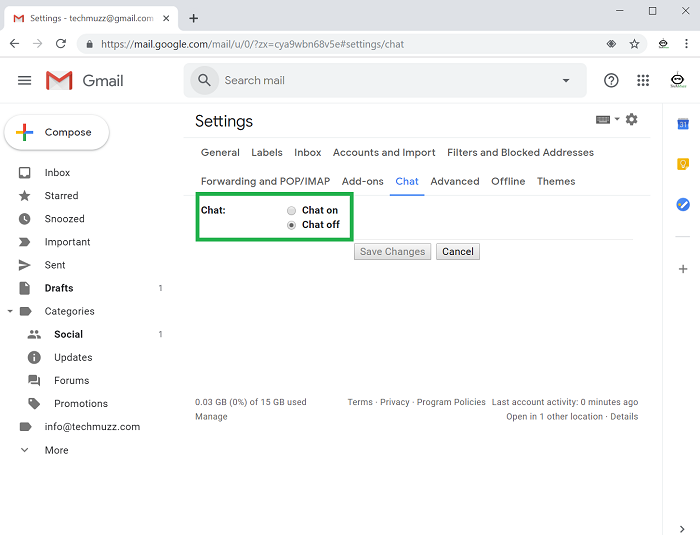 Step 4: As soon as you hit save, Gmail will refresh, and you will see that Hangouts option has disappeared from Gmail altogether.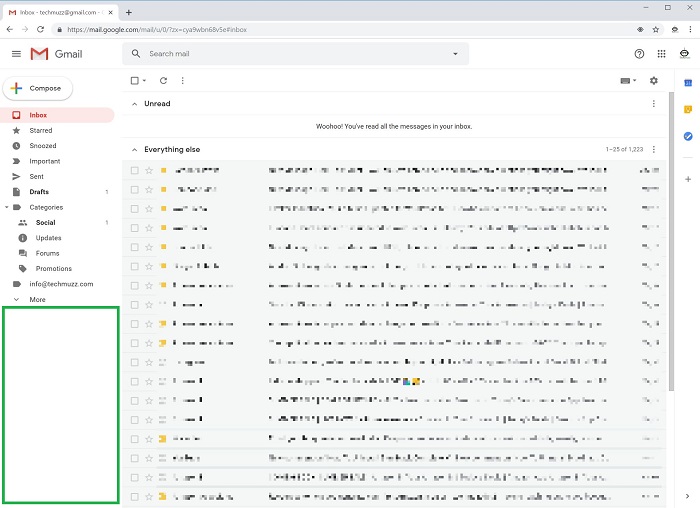 That's all.
Found this post useful? Share with others.
Enjoy and Stay Techie 😉