Hey There, I bet you must be tired of using default Google Hangouts Desktop App that sucks all the times. Sometimes it freezes itself or not loads up all your contacts, right? We have found one best alternative to Google Hangouts Desktop App which doesn't require Chrome to be running all the time too. Isn't that great already?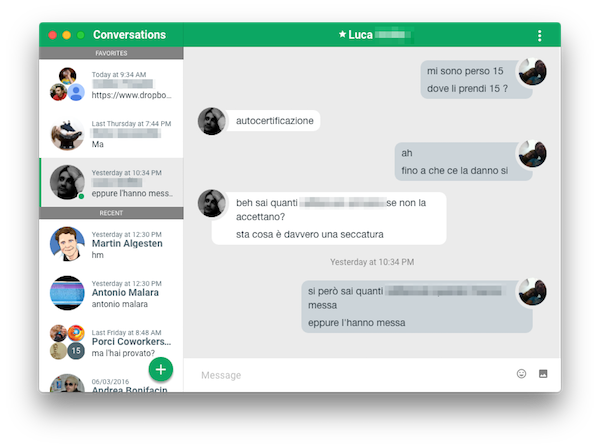 Let's talk more about the solution and not the problem. So this new app would allow you to even customise itself like the colour scheme as you like, so you won't get bored using same default colour scheme that comes with Google Hangouts Desktop App by default. Another amazing fact is that it is totally separate Google Hangouts App so it doesn't require Google Chrome or any Google Chrome extension to be installed and running all the time so it would save you some memory (RAM) usage too.
YakYak Google Hangouts Desktop App
YakYak is the app that you would require to install on your desktop. It is the best alternative to Google Hangouts Desktop App. Don't get afraid if you don't know how to download the app from Github. Just follow below steps and you would have your own awesome Google Hangouts Desktop app that doesn't sucks.
Step 1: Navigate to this URL:
Step 2: Click on Releases option in the top menu or navigate to below link
Step 3: Select your desktop type in the Download menu and download the zip file. If you have Windows Operating System then select appropriate version from 32 or 64 bit having win32 in the link name or select version with OSX if you have Mac OS, etc.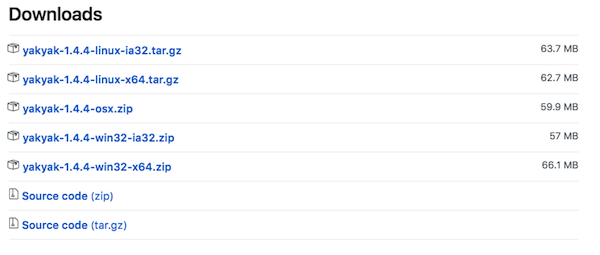 Step 4: Unzip the folder and Install the application as you install other application in your desktop.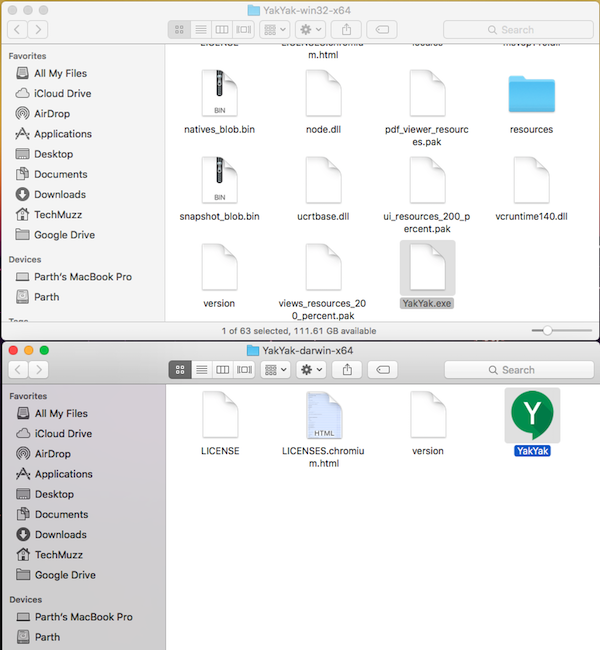 Step 5: Start using the Yakyak Google Hangout App
Step 6: That's it.
You can read all of the features provided by the Yakyak Google Hangouts Desktop App in the Github link, We have listed some of them below, but keep in mind that it is an open source project so the new features could be added after we publish this post so, the application could have more than below features when you read this post. We really recommend this Google Hangouts desktop app over default Google Hangouts Desktop app or Chrome extension because of its useful features.
YakYak Features So far:
Send and receive chat messages
Create or change conversations (rename, add people)
Leave and delete conversation
Notifications (using native OS notifications)

Toggle notifications options (on/off)

Image upload (Drag-drop, copy-paste or attach-button)
Proper user pics instead of bot images
Show inline images
Proper client experience (Send presence/focus/typing/activeclient)
Scrollable History
Video and audio integration
Offers many color

schemes

Translations in 21 languages so far:

English / Portuguese (Portugal and Brazil) / French / Spanish / Czech / German / Polish / Russian / Hebrew / Ukrainian / Slovenian / Korean / Tamil / Romanian / Swedish / Japanese / Italian / Danish / Bengali / Slovak
If you find any difficulties while implementing steps mentioned above then feel free to ask questions in the comment section below. We would be glad to help you.
Thank you and Stay Techie…