There is no doubt that Google's Chrome Browsers is one of the Best, useful and "must have" type of browsers. I am using Chrome since a long time and have also made it default browser in my all gadgets like Android Phone, Macbook Pro, Desktop and HP laptop. It is worth to set it as default browser.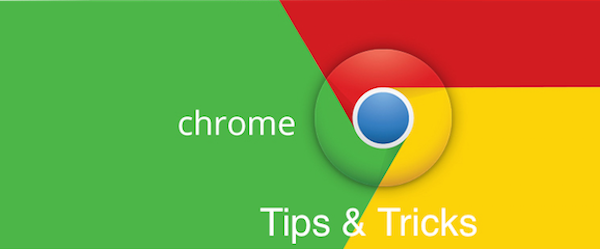 Here, In this article you will find amazing and useful Google Chrome tips which could help new Chrome users to get best out of it.
Sign in Google Chrome using same Google ID in different devices to get synced with your browsers settings, extensions, history, bookmarks and etc. Chrome sync is best feature which helps you to work easily without installing all the extensions or bookmarks for every device. It will do it by itself.
If you signed using same Google ID in multiple devices then you can check recent tabs of any device on all the devices.
You can search any app in Chrome App menu by using first letters of it's menu. For example CRD for "Chrome Remote Desktop".
To add Home Button on the left side of address bar (Omnibar), you have to go to Settings and find Appearance and check the "Show Home Button" option.
There are some apps which can be useful while you are not connected with the internet. Here you find Chrome's Offline Enabled Apps.
By Pressing Ctrl/Command + Shift  + N you can open an Incognito window. Chrome does not record your history like browsing, download while you are using this window. All of your cookies will be deleted as you close this window.
You have task manager for Chrome's memory usage and other statistics as same as in any operating system like Windows. To open this task manager click on the options button on right corner of Omnibar and then More tools (at the end) > Task Manager.
To import bookmarks from other browsers just go to Settings and search for Import. Then you will see option to import bookmarks.
To delete your browsing history, press Ctrl + Shift + Del which will takes you to the page where you can delete the history.
To Open any link in new window hold Shift key and then click on link, so it will open the link in new window.
You can go to your last current tab by pressing Ctrl + 9.
To on or off the bookmarks below the Omnibar just press Ctrl/Command + Shift + B
If you have closed any tab by mistake then to open it again you have to press Ctrl/Command + Shift + T.
Enter chrome://settings to redirect to Chrome's settings page directly.
To open any URL in new tab just type the URL in current tab and press Alt + Enter, it will open the URL in new tab automatically.
Check your browsing History by pressing Ctrl + H.
Press Ctrl/Command + Shift + V to paste the copied content without any formatting.
To separate any tab from current window and add it to another window then drag it from the current window and place in other window or you can create new window by dragging any tab outside of the current window.
Search any text directly on Google from any webpage by just selecting the text then right click on it and select "Google for 'your-text'" option.
To set the zoom level back to default press Ctrl + O.
You can copy any downloaded content to your desktop or other folder by dragging the file shown in Download bar (which displayed when you download something, at the end of the page) to your desired folder directly.
You have an option to upload the downloaded file which is still shown in download bar by just dragging it into your webpage. This feature works only if the website developer had made such options.
Bookmark any page by just pressing the star icon on the right end of the address bar or press Ctrl/Command + D.
Calculate simple equations or sums by typing it in address bar and hitting Enter. Try 7*77 now!
Open chrome://plugins to manage Chrome plugins. Plugins are different than extensions.
Right click in Omnibox and select Edit Engines to change default search engine and set custom search engine.
To restart Chrome just open this link : chrome://restart
To manage bookmarks you have to visit : chrome://bookmarks
Check about:crash and about:kill by typing it in address bar and hit Enter to see how crash page looks like.
 To view information about Chromesyc then open chrome://sync-internals/.
 To list all Chrome's chrome:// URLs, explore chrome://chrome-urls/.
Drag any text or link to Omnibar to Google search the text on the current tab.
Drag links to Bookmarks Bar to add the link in to bookmarks list.
To select multiple tabs hold Ctrl/Command and then select tabs.
Ctrl/Command + F to search any text within the current tab.
You can save any tab for future purpose. Right click on any tab and select Pin tab to save it. Chrome will open pinned tab next time you open Chrome.
Another advantage of pinning tab is that the close button will be removed so you will not close the tab by mistake.
Press Ctrl + Shift + D to bookmark all open pages in a new folder.
To make duplicate of any tab then just right click on the tab and select Duplicate option from the menu.
Visit chrome://extensions to manage extensions and permissions allowed to the extension.
To view cached copy of any website just visit cache:website.com. For Example visit cache:techmuzz.com to view cached version of TechMuzz.com by Google.
To download the content of the link just hold Alt key and click on the link.
Hide or remove any extension by right click on it and select appropriate option from the menu.
To view Metro mode of Google Chrome you have to Select "Relaunch Chrome in Windows 8 Mode". This feature works for Windows only.
Press Ctrl/Command + t to open new tab.
Press Ctrl/Command + n to open new window.
Press Ctrl/Command + w to close current tab.
Visit this link to know many other shortcuts for Windows and Mac Os.
We update this page as we find new tips and tricks so you this page always stay fresh updates. This tutorial is really a good head start for new users who downloaded Google Chrome.
If you know any other Google Chrome Tips which are not listed in this article then you can share it in the comment section and we will add that in to above list. By this way we can make a best page of Google Chrome tips so user can get best tips here.
If you find any problem while performing any tricks listed above then feel free to ask in the comment section. We will be glad to help you. Enjoy and Stay Techie…