This post will help you to increase or boost FPS for PUBG pc game. The trick is very simple and requires few settings adjustment to boost 10-25 FPS.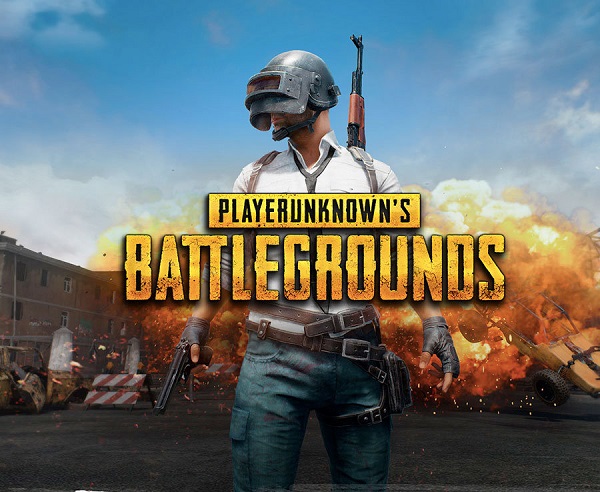 If you are a beginner in this game on PC and want some boost for FPS then this post will be very helpful for you. We have noticed that there are many posts on different forums or blogs to make the game more stable by lowering the graphics settings. But no one has explicitly mentioned what we have here which definitely boost FPS for PUBG pc game.
Let's get to the real stuff now:
Step 1: Press Esc key in your game dashboard and select Settings from the system menu.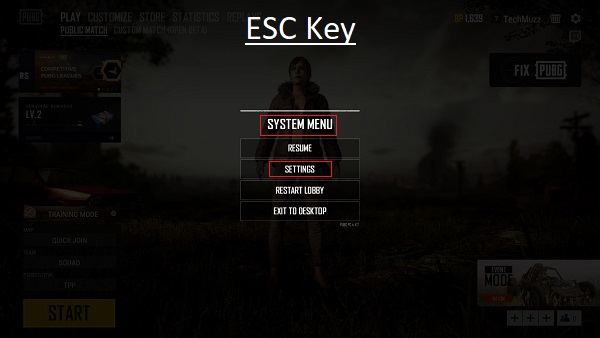 Step 2: Navigate to Graphics tab if you are on any different tab.
Step 3: Find Screen Scale option under Advanced Settings in the Graphics tab and set the lowest value for that option. Right now we could have set it to a minimum of 70 as per the Image below.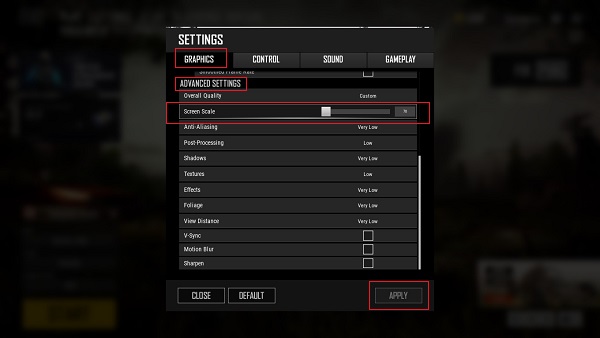 Step 4: Click Apply Button. That's it.
Also, If you like to watch your current FPS counter while playing the game that you can enable from the Settings, then you will see some boost in FPS. From our personal experience, we can say that we have achieved a maximum of 54 FPS on our machine that runs only with Intel 630 graphics from a maximum of 30 FPS.
To enable current FPS counter in PUBG pc game that you are using through Steam, you can find the settings by pressing SHIFT + TAB key to open Steam overlay like below.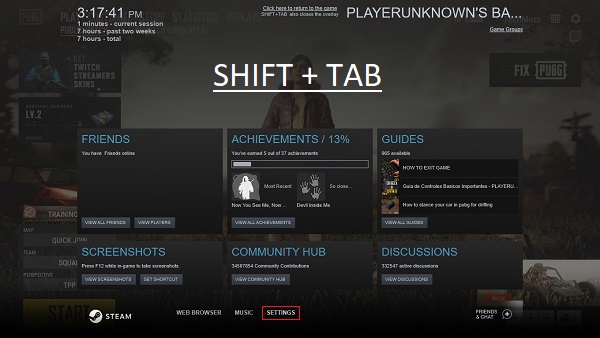 Navigate to the In-game tab and set the In-game FPS counter dropdown option to the corner that you like your FPS value to show up as we have done in  Image below and then press the Ok button.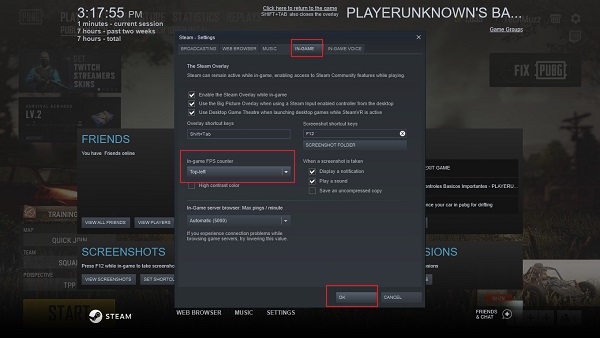 We hope that this trick helps you to boost FPS for PUBG PC game. Please comment your opinion or query in the comment section below. If you have any other trick to boost FPS without graphics card then also share it with us.