Badoo is one of the largest social discovery networks in the world. But that doesn't mean that it will help each every one of us, to find what we are looking, right? This article will show you how you can delete Badoo account completely by following step by step instructions for different platforms like Website, Android or iOS app. The article has videos as well to watch if you don't like to read and follow written steps.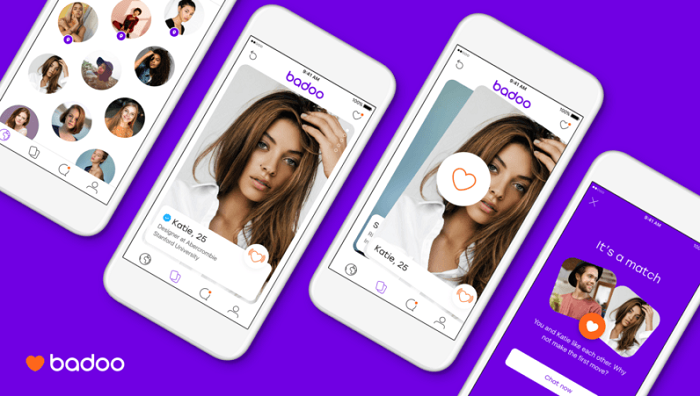 There could be various reason for which you want to get rid of the Badoo account like you found someone special, you might not looking for someone at this moment or don't have interest in finding someone like this or you are using other old-school ways. Don't worry too much as you can follow these few quick steps to delete Baddo account one and for all. One thing to notice here is the once you apply for account deletion on Badoo platform, your account will be deactivated immediately without any questions and will be deleted after 30 days. They give you 30 days buffer to reactivate your account if you might change your mind.
As per Badoo, it is the largest social discovery network in the world. They believe their mission is to provide the best technological platform for people to meet because happiness is better shared with others. Badoo is a community of more than 433 million people online. Which means you will definitely find someone that you are looking for either to chat or date with or become friends without any doubt. Also In Badoo, there are 350 Million messages sent every single day. Badoo community is people from almost 190 countries. Every single day Badoo gets 300,000 new sign-up requests. There is also a premium feature that you can buy if you profile get devoted by others.
We found that Badoo has also mentioned the process of account deletion on their help center. If you would like to read it then we have attached it here.
If you really want to delete your Badoo profile, just log into your account and click on the cog icon on the top right corner of your profile page. Scroll down to the bottom of the page where it says 'Delete Account' and follow the instructions given. If you're having trouble logging in to your account, you can restore your password on

this page

. If you cannot find the email in your inbox please check your spam folder. If you have problems when trying to delete your profile please contact our

Customer Care Team

and we will help you.
The steps are not listed properly with clear instructions and given as single paragraph so we thought to post this article so the users get the correct picture of the whole process to delete Badoo account easily.
Pick one of the methods mentioned below to delete your Badoo account in a couple of few clicks or tap
Just make sure you complete all the steps mentioned for a platform of your choice, please don't mix and match because it could lock your account which might require you to chat with Badoo's customer care to first unlock your account and then you will be able to delete your profile. We have listed only required steps to delete Badoo account so you don't waste your time or make any mistakes.
How To Delete Badoo Account on Website
If you prefer to watch a video instead of following the steps and then here is the video that shows how easily you can delete Baddo account from Badoo website.
Steps to delete Baddo account on Badoo website in a couple of minutes.
Sign in to your Badoo account
Go To Badoo Profile and click on Gear icon open the Settings page
Scroll down at the end of the page to find Delete Account option, and then click on it.

Choose Delete your account from the list of options in Before you leave us, why not try and click Continue
Choose a reason from the Why are you leaving Badoo list and click Continue
Choose an appropriate reason and click Continue
That's it. You will see such message.

The steps are very easy to follow and Badoo doesn't ask many questions before you delete your Badoo account. Badoo mostly asks a question to know why people are leaving their platform. Please let us know if you couldn't find any option that we have mentioned in the above steps or any other queries in the comment section below.
How To Delete Badoo Account on Android Or iPhone App
The steps are more alike deleting Badoo account from the website, just the location of the options are a little different. Just follow the steps below and you will be able to delete the Badoo account without any issues on your Android phone or iPhone. We have also attached a video that shows how you can perform the steps mentioned below the video on iPhone so that you don't have read the steps if you prefer video instead.
Few quick and easy steps to delete Badoo account are listed below. Both Android and iPhone Badoo app has the same look and feel. Here the screenshots are taken from iPhone app. Please, us know if you couldn't find any option that we have mentioned below in the Android app and we will help you to find the option in the Android app.
Open Badoo app and Log into your account then tap on Gear icon to open settings

In the Settings page choose Account

Tap on Delete Account option

Choose Delete your account option in tap on Continue

Ignore premium features offer as shown below

Choose Other and tap on Continue

You will get a success message like this. That's it.

This way you can remove Badoo account without any hassle easily. If you have any questions related to the above steps, please ask us in the comment section below. We will be glad to help you.
If you have made up your mind to not to use Badoo anymore then you don't have worry about because Badoo will remove your account after 30 days once you complete any of the above methods to deactivate it. But if you are not sure yet then you can keep an eye on your respective email account for the email from Badoo to reactivate your account. Just follow the steps once you open the link that you get in the email to reactivate your account and start using it.
Please let us know if any of the above steps won't help you to delete the account as Badoo can change the account deletion process over the time so that we can update this article or help you to get rid of your Badoo account.