Everyone likes to watch TV and not everyone is able to do that because of different reasons, either lack of necessary resources or financial constraints. In this article, you will get a bunch of latest IPTV playlists from which you can choose and watch your favorite IPTV channels and watch them for free. This article will also show you how can you use these IPTV links to watch free TV channels on your computer or any other devices.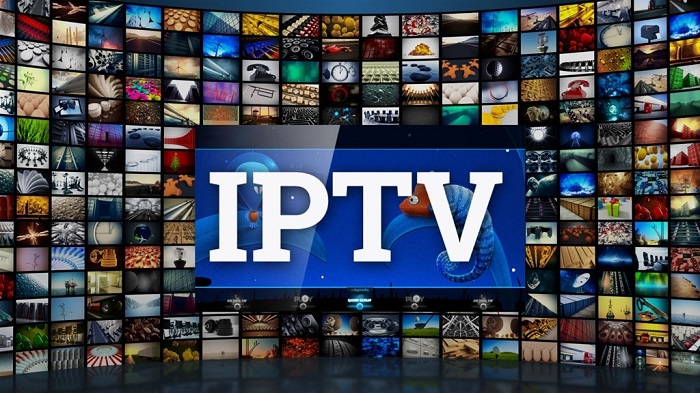 What is IPTV?
Let understand what IPTV is in the first place to get the most out of it. iPTV has been defined on Wikipedia as:
Internet Protocol television (IPTV) is the delivery of television content over Internet Protocol (IP) networks. This is in contrast to delivery through traditional terrestrial, satellite, and cable television formats. Unlike downloaded media, IPTV offers the ability to stream the source media continuously. As a result, a client media player can begin playing the content (such as a TV channel) almost immediately. This is known as streaming media.
In a layman terms, this simply means that IPTV allows you to broadcast and watch TV channels without the need of installing a cable TV (as is the common practice world wide). With the advent of the World Wide Web (WWW), you no longer need to broadcast any channel, you would only have to find a streaming server URL to start watching IPTV free.
As you might already be aware of the fact, there are thousands of TV channels available worldwide of any genre you can possibly imagine. Hence, it is next to impossible to make all-in-one IPTV links playlist.
But, what are we here for – we have found few links for you. So just keep reading further and you will get those links in this article. For future references, just note that these playlists are called IPTV M3U playlist in general over the internet.
What is the M3U Playlist?
M3U stands for MP3 URL or Moving Picture Experts Group Audio Layer 3 Uniform Resource Locator. Don't worry if you can't remember it full name because you just have to remember that you will have to find a URL that ends with or contains .m3u. There are thousands of M3U links available to just grab and start watching IPTV free right now. But they won't have all the channels that you would like to watch, so in that way, you will have to find and make your own playlist over time.
If you want to know more about M3U files and what they contain then check this example posted below. (If you are interested in knowing more read more about M3U file and its use, you can visit this Wikipedia page.)
#EXTM3U

#EXTINF:123, Sample artist – Sample title

C:\Documents and Settings\I\My Music\Sample.mp3

#EXTINF:321,Example Artist – Example title

C:\Documents and Settings\I\My Music\Greatest Hits\Example.ogg
As you can see this file contains multiple file location which will be streaming server absolute path in M3U playlist that you are looking for. Let's cut to the chase now as we know that you have learnt the most required things about IPTV and M3U links and are ready to watch free TV on your device.
How to find Free IPTV links playlists (M3U playlists)?
Anything that is available for FREE will keep changing or gets flagged and removed from the search engines – hence you will have to keep on hunting (searching) free IPTV links as soon as your current link gets expired or stops streaming your favorite channel.
As we have published this article, we will try to keep it as updated as possible for the the list mentioned below. So if your playlists get deleted or stops working in future, then you can always come back to this article to get the free M3U playlist again to start watching. If you think we missed any good M3U link in this list then please share it in the comment section below and we will add it to the list as soon as possible.
We found this git repository that has more than 6000+ M3U IPTV links for free. The link mentioned below is a common URL for all the countries. Once you will open the link in your player then you can choose the country that you are interested in.
https://raw.githubusercontent.com/freearhey/iptv/master/index.m3u
If you want channels from a specific country only then go this link to find the country-specific link.
Tip: If you are a Twitter user then follow this twitter hashtag #iptvlinks to get the latest links updates from the community for free.
How to use IPTV links to watch free TV?
Let assume that you have found a perfect M3U playlist to watch (it would be great if you could share the URL with us so that others like you could enjoy it as well), but now, the question is, how to watch the channels using those links?
There are many different ways that you can use based on your device type. If you are going to watch IPTV channel on your computer then follow these steps.
Download the latest version of VLC player and then install and open it.
Press CTRL + N Or in the top menu navigate to Menu > Open network stream option.
Paste your desired IPTV M3U link in the network URL input box as shown below.
Click Play button.
Tip: VLC player will start accessing the links from the playlist and start playing the stream once a stable link found from the M3U playlist. Use the navigation button to change the channel in the playlist or you can also click the loop button to keep on looping through M3U links once you hit the end of the list.
If you have an Android device then you will have to use a media player that supports M3U links. Just for your knowledge, M3U links are not only built to stream IPTV channels but are also used to make a playlist of multimedia files. A multimedia file could be anything from an audio file to a slideshow with or without images. For Android devices follow these steps to use M3U IPTV playlist.
Download this IPTV app or similar Player with M3U support.


https://play.google.com/store/apps/details?id=ru.iptvremote.android.iptv

Load/Add your M3U link in the app by selecting from numerous options available.
Start watching IPTV.
Please let us know if you have any questions about IPTV, IPTV links or M3U playlists or if you are not able to find a suitable player for your device in the comment section below. We will be glad to help you.
Thank you and Stay Techie…