In the year 2014, we saw innumerable launches of handsets in the market, but an innovative piece of creation by Samsung caught the eyes of many by it's curved screen. Yes, curved but not from the center but on the edge, giving the device the beautiful name of Samsung Galaxy Note Edge.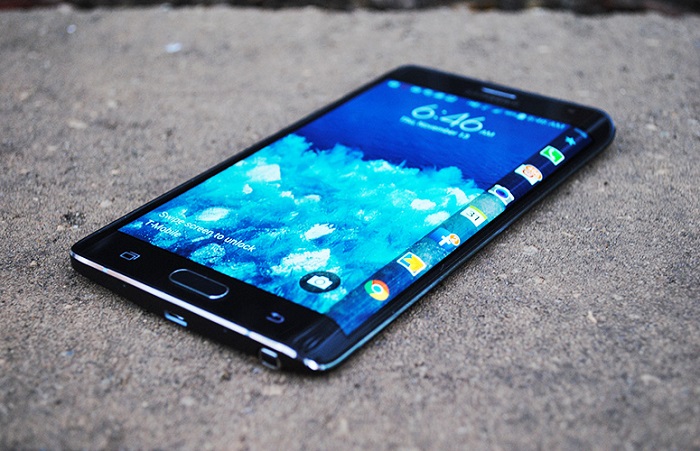 It is the successor of the Note series and more or less except the edge it looks are similar to that of Note 4. Like the revolutionary changes that Samsung brought into the market by Note series, may be this crooked display would also be a revolutionary change in the market or Samsung has started giving the future in our hands.
Key Specs:
Super AMOLED display
5.6 inch display
Corning Gorilla Glass 3
Qualcomm Snapdragon 805
2.7 Ghz Quad Core Processor
Adreno 402
16 MP primary camera with optical image stabilization, auto-focus and LED flash.
3 GB RAM
3000 mAh Battery
Entire display is used by many people although not by all. So sometimes for example while watching a video, the video takes the full display excluding the curved display leaving behind a text on it saying "My Galaxy Note Edge". Many more quick features like ruler, sound recorder, time clock, temperature, can be seen on the side screen. Actually this display is extremely useful for notifications. Complete sentences run from side to side, preventing you to switch on the device and saving your time for getting notified.
This curved display replaces the place of the power button, which sends the button to the top of the phone. The apps launching from the contour seems impressive. Samsung has made a major change in its OS of this device by sending many buttons on the curve display which sometimes makes things hard for us who have been habituated by the typical location of these buttons.
And how can one forget the S pen when talking about the Galaxy devices. As soon as you take out the S pen, you get the air command menu which shows you the innumerable tasks a note can do. It's S pen features are also similar to that of Note 4. With a bunch of camera helping functions it's camera which is a 16 mega pixel shooter, shoots good quality low light images.
One of the coolest thing one can do in the fairly big screen of the Notes is multitasking. Just like the Note 4 one can make as many as apps into small icons floating on your screen, and maximize to any extent to make it a floating window. A large variety of shortcut panels can also be added to the curved display.
Thus, coming to the approximate price of the Note Edge that is $900. So, you're paying a $100 to $150 extra to take that Note Edge in your hands instead of the Note 4.
Is there anything you would want us to add in the review?? Let us know in the comments.