These days most of us cannot imagine a life without the Internet. It is also assumed that youth of Gen X spends 20-25% of the time in a day "Online" (this includes, Facebook, WhatsApp, Surfing, etc.). It just occurred to me, if we spend so much of our time on the Internet, why don't we look for a way to monetize our valuable time.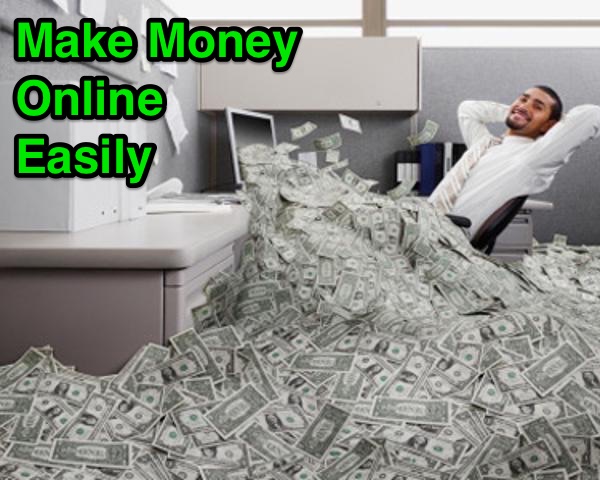 So after researching, I have come up with these promising ways to Make Money on the Internet.
1. Ads – Yes! Google baba can bless us with a fortune
If you have no idea about the Google AdSense Program, then let me tell you that the Ads we see on websites/blogs are most of the time Google Ads. Google has different programs which pay differently. So, if you have a keen interest/ knowledge about anything in this whole bigger world, you are ready to Start a website or a blog and earn revenue through advertising networks like Google AdSense. If you want an alternative to Google Adsense, go for BuySellAds.
2. Making YouTube Videos
Do you know, every time you watch a video on YouTube, you are contributing to the Bank Account of the person who has made/uploaded the Video. Yet again, you can create videos relating to anything ( make sure they comply with the YouTube policies) and make money through them. All you need to do is Create a YouTube channel and become a YouTube partner to monetize your videos.
3. Affiliate Marketing – No Skills required
As everything is getting online, so is the Shopping. Online Shopping has increased by around 40% compared to last year and this opens the doors for Affiliate Marketing. The online shopping giants like Amazon, Flipkart or Snapdeal have decent affiliation programs which let you earn commission on sales of every product. ( I have also made a few bucks 😉 ) Just register for the affiliate programs of the shopping ports which are more prevalent in your country. ( If you are from India, go for Flipkart, Snapdeal and eBay)
4. Earn through your programming skills.
If you are a programmer and a coder at heart, there are plenty of ways to make money on the Internet. On websites like Guru, Freelancer, Fiverr, or eLance, people come looking for programmers for software development, website developments, technical support, etc. Register on these sites and you can make money by doing these projects.
5. Good at Handicrafts?? Reach a vast Audience
If you are not one of those geeky people, but love drawing, painting, crafts, making creative handbags, jewelry, etc. You have the best opportunity to showcase your skills on the Internet and reach a vast group of audience. You can make and sell all these items on eBay, Etsy, ArtFire or LimeRoad.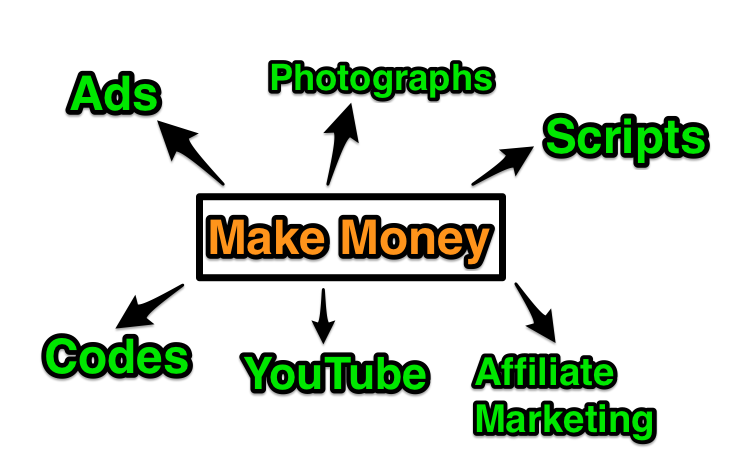 6. Got Photography Skills?? Sell your Photographs
These days we just keep taking snaps wherever we go. Whether it is a family function, birthday party, picnic, camping or anything. Every moment is just the best for taking photographs (especially the selfies 😉 ). Now you can sell the photographs you have taken on websites like  PhotoDune, iStockPhoto, ImgEmbed or Creative Market and make money.
7. Like Sharing Knowledge?? Become an Online Instructor
When everything is getting online, the mode of education has also got online. Starting from Alphabets to Management, everything is being taught online. If you possess teaching skills and have enough knowledge on any of the fields in the world, then you can earn a fortune by making online courses and spreading your knowledge without any boundaries.
8. Outsource your Computer Skills
At times, you don't need to be an expert to earn using your computer. The most basic skills like typing can also help you fill up your pockets. Jobs like data entry, typing handwritten texts, converting old data into digital one or web search, etc. can be found on Mechanical Trunk.
Going a step further, if you can be a little creative, you can take small projects of graphic design on Fiverr, Freelancer or PeoplePerHour. You might also find people seeking assistance for SEO services, so you can earn by doing SEO of their websites as well.
9. Are you a programmer at heart?? Let your code make money for you
Geeks usually don't love anything except programming and they also don't like anyone bossing around to keep them telling what to code and constraining them. So my dear friends here's a good news for you. You can also earn by writing scripts, browser extensions, plugins, templates, CMS themes, mobile apps for iOS and Android and sell the source code of your software on CodeCanyon, Chupa or BinPress.