There are many places where we can't find internet to connect to world. Still we have to work or want to get information. For that we have an option in latest version of Google Chrome. If you had upgraded to v36 or more, then you can take advantage of this feature.
For this trick you have to enable an option in Chrome Setting to let you work offline in Google Chrome. The option which you have to enable is called as "Enable Offline Load Stale Button". This feature is introduced since v36 of Google Chrome. But it was launched as "Enable Offline Mode" at that time.
To do this trick follow the steps listed below:
Step 1: Open your Google Chrome. Make sure it is upgraded to v36 or higher.
Step 2: Type "chrome://flags/" in address bar (without quotes).
Step 3: From the list that opens up, Find "Enable Offline Load Stale Button" option and enable it. Then Click on the Relaunch now button as show in image. So your browser will relaunch itself.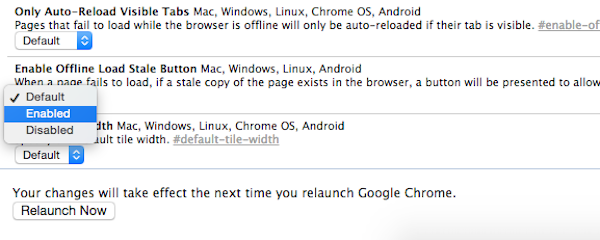 Step 4: Now Visit any website first so your Chrome will save a copy of html, css, javascript and other component in its memory so you can access them while you are not connected to internet.
Step 5: Turn OFF your wifi. And try to open the same website.
Step 6: Chrome will give you an option Show saved copy. If you click on the image then you can see all the details as it is in original website because of the backup done by Chrome.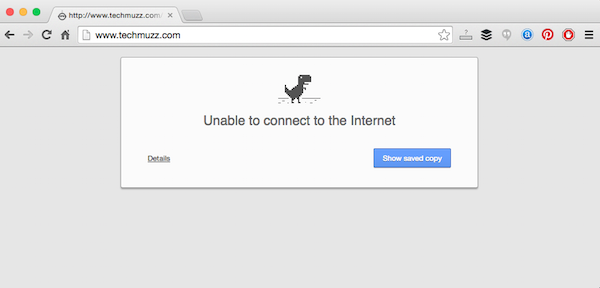 Pretty useful right? If you find any problem to do so then feel free to ask.
We will be glad to help you.
Enjoy and Stay Techie…