The Internet is a very important thing for everyone today. But, the problem is that either we can't have the network or enough speed which can play YouTube video without buffering. So we have only two options left, either download YouTube video earlier or stay in such place where the Network is available.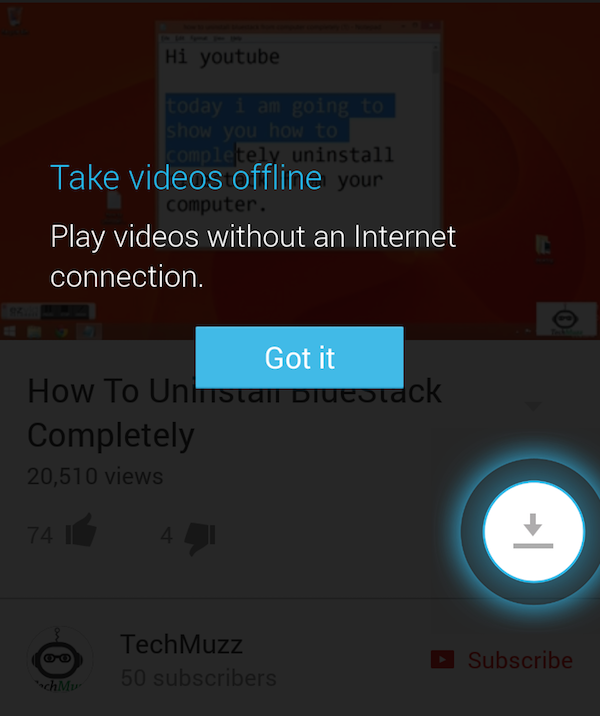 We know that the second option is not helpful for everyone. So, at the end the solution is that download the video that you want to watch it again in the future. It will solve your both problems, your video will be played smoothly without buffering and you will be able to watch it even if you don't have a single bar of the Network.
There is one new feature developed by the YouTube team. Using this feature you can download YouTube video directly from YouTube's app by just a few taps on your device's screen. Follow the simple steps listed below to download YouTube video on your device.
Step 1: Open YouTube App. (For this I suggest to update it if you haven't updated the app recently).
Step 2: Find and open any video that you want to download.
Step 3: Click on the button shown in the image below.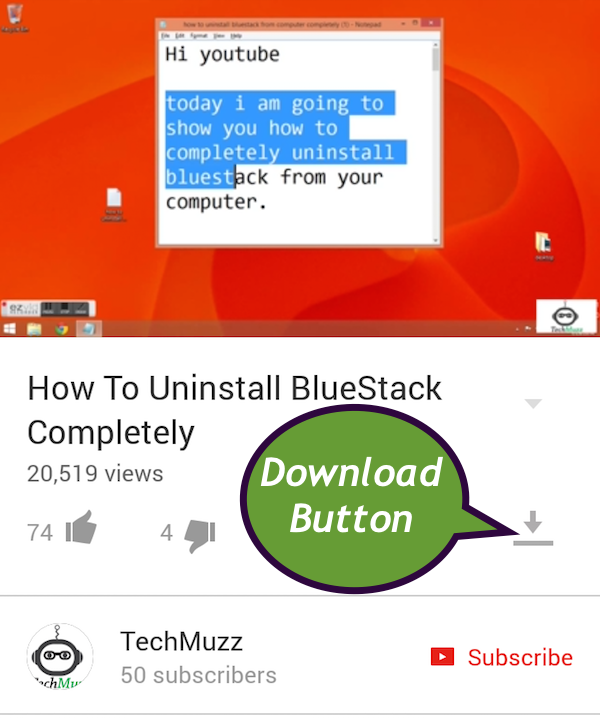 Step 4: Select desired resolution of the video..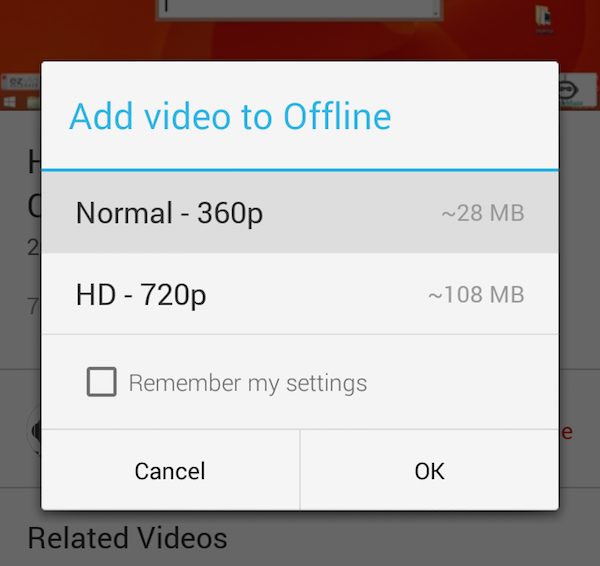 Step 5: That's all.
Very useful feature, isn't it? But it has some limitations too. Limitations are like you can't download all YouTube videos. It means you can not download video like movies and video songs. One other restriction is that you will be able to watch downloaded video in the YouTube app only. Because it downloads the video as chunks of .exo files, that are not supported in any media player.
There is one special "Offline Tab" where you can find your download videos. So it is very easy to download YouTube video and watch it whenever you want.
Don't forget that the feature is only available in the latest version of the YouTube app. The offline feature is available on the YouTube app for both Android and iPhone. So, update the YouTube app on your device and start downloading your favorite videos.
If you find any problem using this feature then feel free to ask in the comment section. We will be glad to help you.
Enjoy & Stay Techie…