What will you do if you want to open your current webpage on your smartphone or other device. Either you save the link in any note taking application or you have to type whole link by your own to open it. But now you have an option to send webpage from Chrome on your computer to Chrome on your phone or tablet.
You can send web pages from Chrome on your computer to Chrome on your Android phone or tablet, or your iPhone or iPad or any device which have Chrome browser.
Chrome to Mobile enables you to send the current URL from your computer to Chrome on your phone or tablet. You have one other options by which you can send the offline copy of the webpage so you can read it on your phone while you are offline. Here's the trick.
Step 1: Install the Chrome to Mobile extension in desktop Chrome from this link.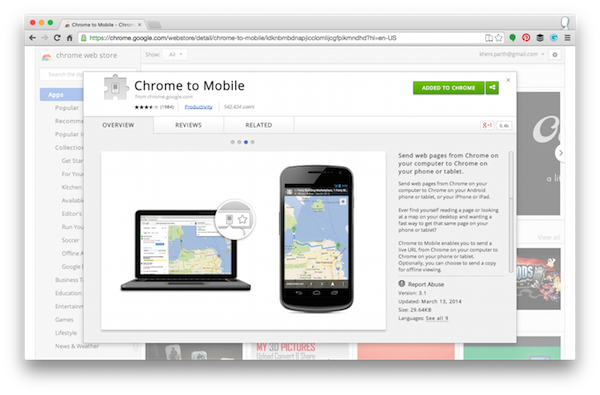 Step 2: Sign in to Chrome on your device like Android, iPad, iPhone, etc. You have to allow permission for this extension.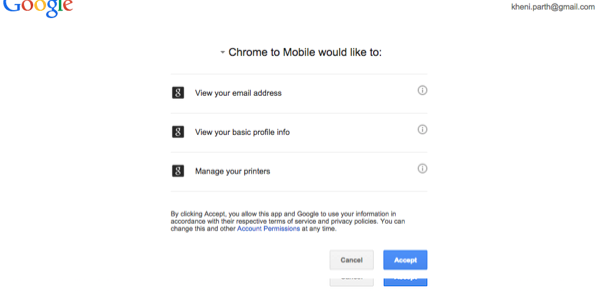 Step 3: Click on the phone icon in the desktop Omnibox (i.e, Address bar) to send the current page to your phone or tablet.
Step 4: Check "also send a copy for offline viewing" and a copy of your web page, including text and pictures, will be downloaded to your device.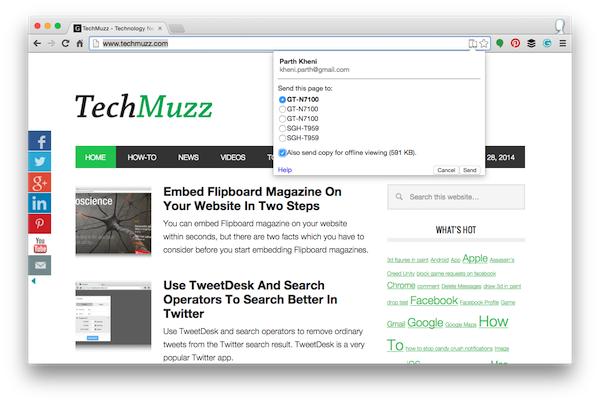 Step 5: That's all.
Note that this extension requires a phone or tablet (on Android 4.0+), or an iPhone, iPad, and iPod touch with Chrome installed. If you want to know more than visit the link below.
 https://goo.gl/tLrfj
This extension is still in BETA version. So if you find any bug, then report it to the developers so they can improve the extension.
If you find any problem while installing or using this extension, then feel free to ask in the comment section. We will be glad to help you.
Enjoy & Stay Techie…