Almost everyone I meet these days seems to be fed up of one special notification in their Facebook profile. Yes! you guessed it right.  I am talking about the Candy Crush requests that we see every now and then.
At times there are invites to play games or visit apps which we don't want to play or use and these Game Requests keep annoying us.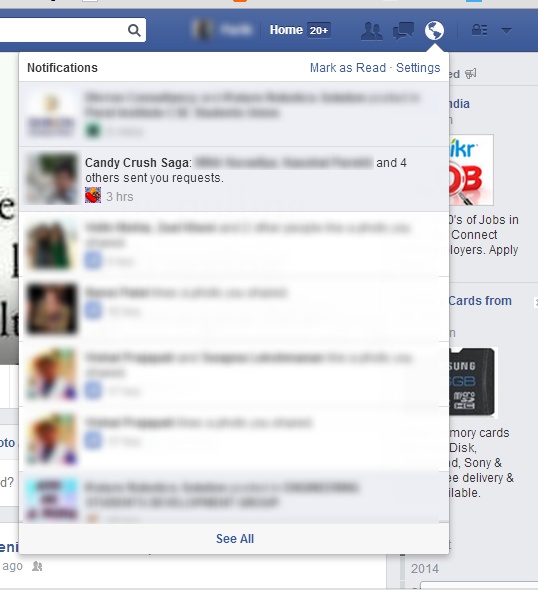 Want to get rid of them? Then you have landed at the RIGHT place. Time to get rid of all these unnecessary notifications and requests.
Just 3 steps and you are done. You can actually manage what kind of app notifications you get. For this:
Step 1: Go to your notifications settings.(The link will take you to the settings if you are logged in into your Facebook Account)
Step 2: In the App requests and activity section (last option), click Edit.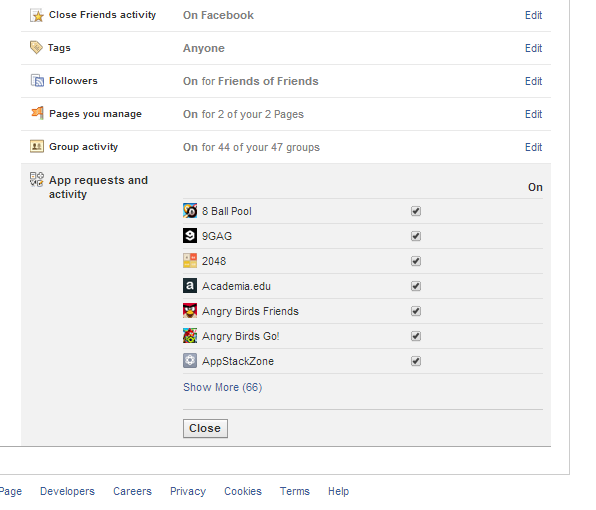 Step 3: Un-check (remove the tick mark from) the apps which you don't want to be notified about and then click Close.
That's Done. No more disturbances from unnecessary notifications.
Share with all your friends who are facing the same trouble. 🙂
Enjoy and stay Techie 😉