There are many software as well as tools which could help you to download video on Facebook easily. But what will you do if the tool is not working temporarily or you have another device which doesn't have that tool. It makes the situation worst and obviously you don't want to face this kind of situation.
Here, in this tutorial you will learn how to download videos on Facebook in just a matter or few seconds. It is actually a very easy trick. Most of all software or tools do this automatically and give you direct button, so by clicking that button your download starts.
For this trick you just have to find a video that you want to download and then follow the steps below.
Step 1: Copy the video id from the URL as shown in the image below.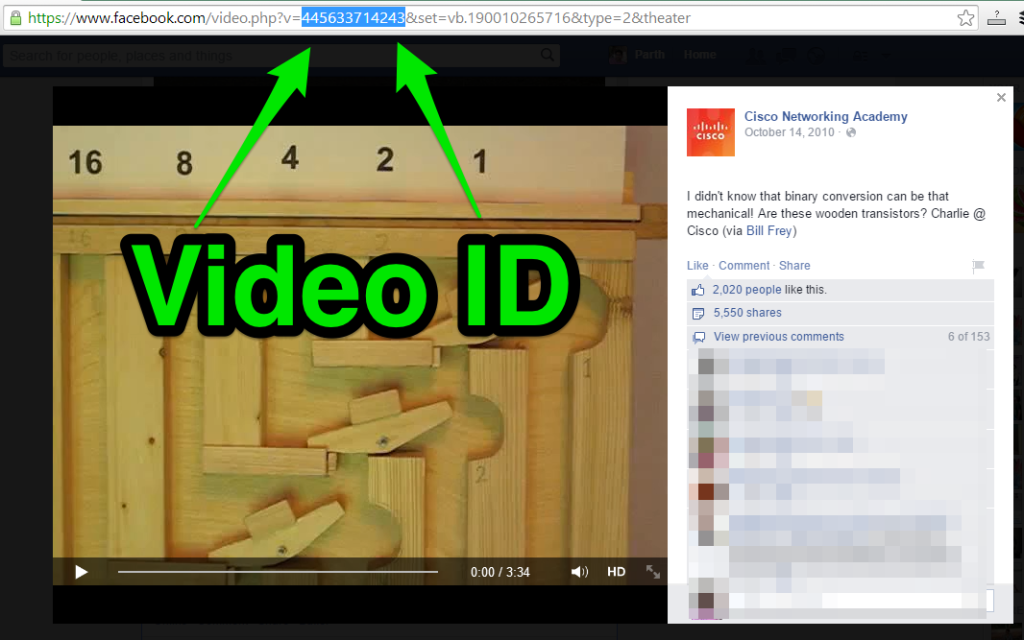 Step 2: Append the id to the URL below and open the URL, then go to at the bottom of the page.
https://graph.facebook.com/VIDEO-ID-GOES-HERE

https://graph.facebook.com/445633714243
Step 3: Open the link besides the Source tag. Download the video by selecting "Save video as.." in the Right-Click menu.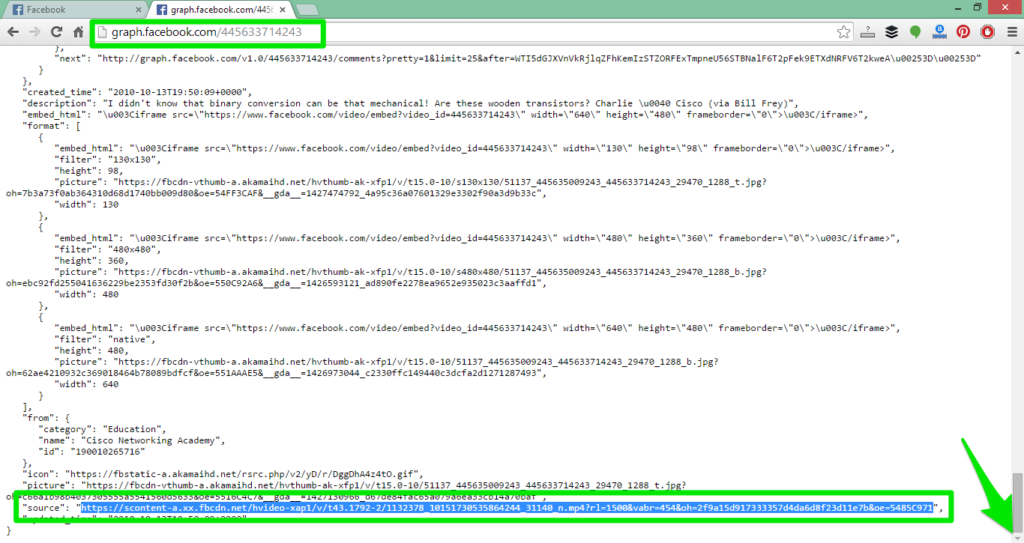 That's all. Watch the video as many times you want without buffering.
One more thing to note is that you can use this trick free and it will work as many times you want. This trick depends on the Graph API of Facebook. It means that developers can fetch data from Facebook easily on any platform using Graph API. So this trick will never put you down in the future as long as Graph API is there.
If you have any problem regarding this then feel free to ask in the comment section. We will be glad to help you.
Enjoy & Stay Techie…